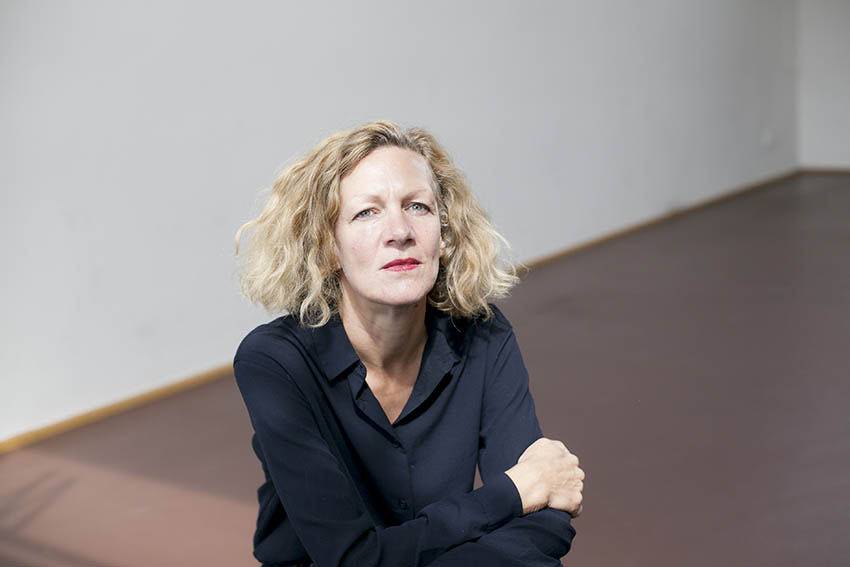 Mona Marijke Jas is an artist and researcher in the field of curating and mediating contemporary art. Among her activities, she was Faculty Member of documenta 14 in Kassel and Athens in 2017 and headed mediation at the 10th Berlin Biennale 2018. Furthermore, she led the research project Artistic Interventions in Cultural Education at the Institute for Cultural Policy at the University of Hildesheim and represented the professorship for Cultural Education there. Since 2021, Mona Jas has been artistic director of the KinderKunstLabor, AUT, which opens in 2024 and shows contemporary art for and with a young audience and puts it up for discussion. As of 2015, she has represented the field of curating, art education, and cultural education as an honorary professor at the Kunsthochschule Berlin Weißensee. Her research focus is on the artistic mediation of contemporary fine arts and Biennales.
What is your professional focus?
As an artist and scholar, I am always eager to create networks via which the artists and various institutions such as schools, universities, art institutions and social facilities can meet and cooperate at eye-level. The special aspect here is mutual dialogue. My artistic impulses and scholarly analyses feed into qualification programmes for artists, into teaching and into art institutions. Against this background, we create a wealth of common experience with children, youths and adults some of whom have the opportunity for the first time to enter into intensive communication with contemporary art and the institutions belonging to it. Together, we develop interactive communication formats – and communication can develop which reaches across generations and social spaces.
What potentials do you see in the certificate course "Artistic Interventions in Cultural Education" for your specialist field?
Here, creators of art and culture can be supported in generating movement and change. This is very import for a society, but is also equally important for the further development of the field of art. In this context, the certificate course offers the space to reflect critically on one's own work, irritate others and also become irritated oneself. In order to be able to change things, we have to be familiar with systems. This is the only way to find out where the weaknesses as well as the strengths are and at which points changes become possible. Changes are above all possible when artists' awareness of their own interpretational sovereignty is strengthened. These are central aspects of the course, and they also include seeking artistic quality in communication, together with a self-critical contextualisation of artistic work in education in the context of diversity, internationality and local references.
Which changes are needed at cultural policy or education policy level to strengthen the potentials of cooperation with artists for Cultural Education in Germany?
At cultural and education policy level, improving the economic situation of artists, for example through universal basic income. This can ensure the development of a space in which it becomes possible beyond political objectives and market forces to pursue one's own intrinsic motivation to work in the education and social field. What then also counts is to record the contradictions of a complex societal reality of artists at political level and in the education sector: market versus political engagement – or are both possible? And how does this in turn fit in with the artistic claim to singularity and quality? Or with the economic situation referred to above? At least one can note that linear and rigid concepts of artistic work in the education sector are no help. Today, we can observe not only complexities but also the possibilities for mutually contradictory processes to proceed at the same time. This has to be given much more consideration in the cultural and education policy field.
Mona Jas at "Artistic Interventions in Cultural Education"
Mona Jas is taking part in the course framework as a lecturer in Module 1: "Potentials of art for cultural education processes". Furthermore, as the artistic project director, she was involved in designing and launching the pilot course.
For details, see: https://kuenstlerische-interventionen.de/team/.
If you have any queries or are interested in cooperating, you are welcome to contact zertifikatskurs [at] uni-hildesheim [dot] de