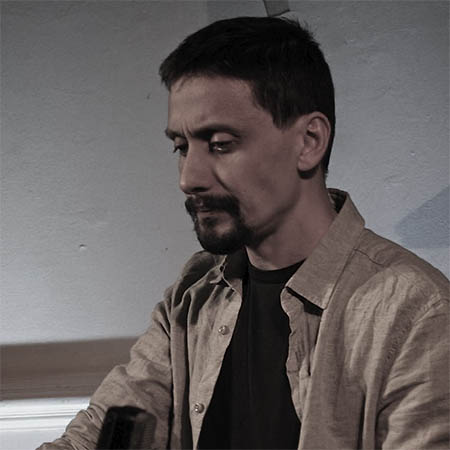 Jan is a performer, composer, researcher and educator. His research examines epistemic models adopted in creative practice. This has entailed the development of hybrid and transcultural approaches to practice and education as well as knowledge production and research.
He is both trained as a western Classical flute player and has studied several other flute traditions, including Turkish Ney, Chinese Xiao and Dizi as well as Rajasthani Satara and Alghoza. He teaches Turkish Ney at the Yunus Emre Institute in London as well as in private classes.
He works both as a contemporary artist and musician, receiving commissions for concert performance, installation works and contemporary dance scores, and as a performer and recording artist. He has performed with artists from electronic and freely improvised music, such as Mark Fell, Rian Treanor and David Toop, as well as featuring regularly as a soloist on traditional instruments for major film scores.
Jan teaches socially-engaged practice and practice-based research at the Guildhall School of Music & Drama and has also led creative projects for in communities around the world including Gambia, Thailand, Germany and Gaza and the West Bank.
He is experienced in facilitating conversations and interviews and has chaired discussions with the musicologist Georgina Born and artists Mark Fell, Michael Gordon and CC Hennix, amongst others. He has recently been invited to present his work at Simon Fraser University in Vancouver, ZKM in Karlsruhe as well as Trinity Laban in London.