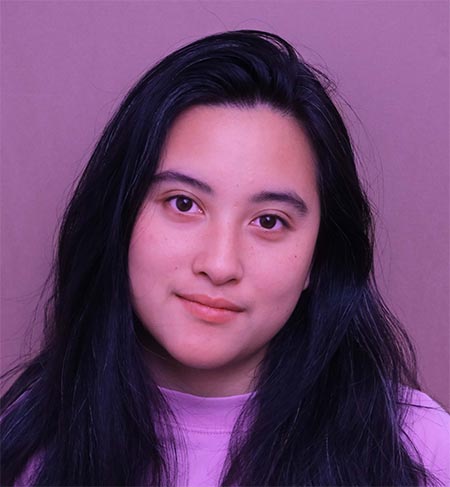 Nhu Y Linda Nguyen is currently a Master Scholar under Parastou Forouhar. She previously studied visual arts at the Kunsthochschule Mainz and philosophy and education science at Johannes Gutenberg University Mainz. In 2019, she was involved in the project "Curriculum für eine diskriminierungskritische Praxis an der Schnittstelle Kunst/Bildung" (a curriculum for discrimination-critical practice at the interface between art and education) as a student assistant. Since 2020, she has been working as an academic assistant at the Chair of Art Didactics at Kunsthochschule Mainz. Her artistic and academic projects are devoted to inter-/transdisciplinary approaches between the fields of art (communication) and philosophy. She intertwines academic approaches such as post-migratory identity, hybridity, decoloniality, post-colonial and feminist theory in her artistic activities, which are aimed at visualising the invisible. In this context, from an intersectional perspective, she examines how structures of dominance create these invisibilities and analyses the narrative moments inherent in this field of tension.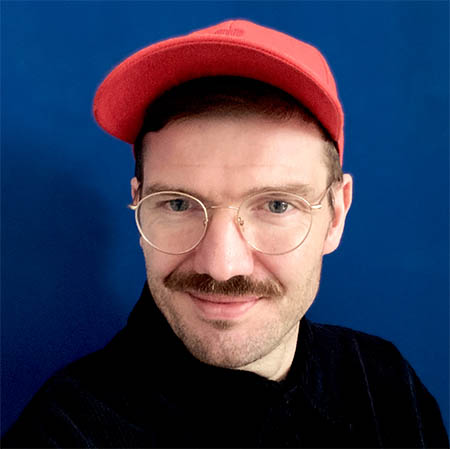 Stefan Bast teaches art didactics at Kunsthochschule Mainz. As an academic assistant* he does research in the project "Curriculum für eine diskriminierungskritische Praxis an der Schnittstelle Bildung/Kunst" (a curriculum for discrimination-critical practice at the interface between art and education). His doctoral thesis examines discourses on power and rule in the field of art pedagogics from a discrimination-critical angle. From 2015 to 2020, Bast taught the subjects of visual arts and German at the Melanchthon-Gymnasium (higher secondary school) in Berlin Marzahn-Hellersdorf and acted as a counselling teacher for sexual and gender diversity. He headed the workshop for experimental photography at the Youth Art School of the Marzahn-Hellersdorf District in Berlin as a seconded teacher from 2017 to 2019. Prior to his work as a teacher at the institution school, he had been an art assistant in the field of theory and practice of visual communication at Kunsthochschule Kassel from 2014 to 2015 and, in addition, had been active in extra-school art communication from 2012 to 2015. In his art pedagogics activities, he is particularly interested in artistic and action-oriented access to art, design, fashion, architecture and popular culture. In addition, he is a member of the TOYTOYTOY collective, an interdisciplinary platform for gender policies and college students at the Graduiertenkolleg "Educational Processes in Discrimination-Critical University Teaching" at Johannes Gutenberg University Mainz.
What potentials do you see in the certificate course "Artistic Interventions in Cultural Education" for your specialist field?
The certificate course "Artistic Interventions in Cultural Education" provides a space in which artists and cultural workers can network, communicate and discuss and practise discrimination-critical perspectives. Spaces like these offer opportunities to intervene, to unlearn inequality relationships and to reflect one's own social positioning. In addition, communication can be empowering in such learning environments. For workers at the interface of art/education gaining intersectional discrimination experience, perspectives and practices of self-empowerment thus open up which can be taken up in the field of Cultural Education.
Which changes are needed at cultural policy or education policy level to strengthen the potentials of cooperation with artists for Cultural Education in Germany?
In school environments, Cultural Education and other education work situations, as well as in the arts, it is not only representatives of the social norm who are present: white, communicating via the language of the majority, bourgeois, fit enough to master the physical and workload standards, cis-male or female, heterosexual, well provided for. On the contrary, these spaces are heterogeneous in their social composition. We therefore design our teaching, our research and hence also our handling of each other in a consistently discrimination-critical manner. Inclusive and exclusive mechanisms in education and in the arts are continuously focused on and also reflected upon with regard to one's own teaching.
In our opinion, what is needed in order to strengthen the potentials of working with artists for Cultural Education is a willingness at cultural and education policy level to undergo change towards discrimination-critical practice. Curricula, methods and structures have to be consistently questioned and reflected, and spaces have to develop which enable good teaching and learning experience for all, and in which in particular minority knowledge is also addressed. This calls for education workers at the interface between education and art who are correspondingly sensitised and are willing to practise this perspective.
Nhu Y Linda Nguyen & Stefan Bast at "Artistic Interventions in Cultural Education"
Nhu Y Linda Nguyen & Stefan Bast are taking part in the course framework as a lecturer in Module 2: "Theoretical concepts and discourses". If you have any queries or are interested in cooperating, you are welcome to contact zertifikatskurs [at] uni-hildesheim [dot] de