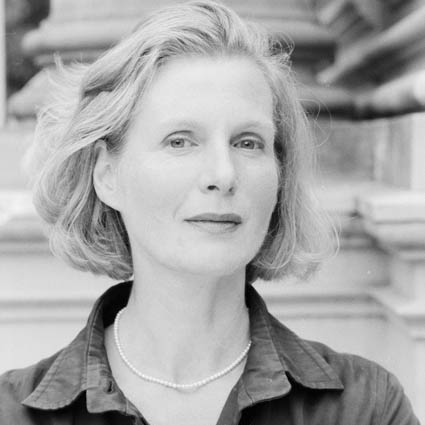 Ellen Kobe lives in Berlin and Potsdam, working as an artist and curator. After studying at Weißensee Academy of Art Berlin, she did a study residency at Villa Arson in Nice, received a DAAD scholarship and completed her fine arts studies with a diploma in Marseilles, France. Her focus is on interventions in public spaces and performances/videos on institutional critique, the operating system of art and the culture of the absent. Over the last few years, she has developed an approach of her own for this which thinks through performance from the angle of the absent and from the concept of the "defect". She is interested in deconstructing social rituals, especially at the museum. With performances, she intervenes in existing structures, makes use of spaces, materials and objects which are already there, thus initiating a shift in perspective via minimal reinterpretations.
What is your professional focus?
As a visual artist, I work on the topic of historical reception and realise interventions and performances in historic places. Maintaining a critical view of the museum-like claim of interpretational sovereignty in history and the present, I develop performances on the fine line between reality and fiction, during which I write myself into a "spatial narrative" with my biography.
In the latest performances, the question of identity has constituted itself as a new series of works in the field of tension created by the current social discourse on fake identities. As a fictive descendent, the relationship between me as an individual and the individual in the story in turn relates to the relationship between being and time. The boldness of this claim also reveals to observers how they relate to history in an exemplary manner. Here, the presence of the absent gains new visibility, allowing the questioning of the topicality of the past with various artistic formats.
What potentials do you see in the certificate course "Artistic Interventions in Cultural Education" for your specialist field?
I understand artistic intervention as a power to act in order to intervene in concrete spatial, social and political structures. I interpret space strategy in Beuys´ sense, as a power to act in the social space. The idea is to explore the more fundamental interrelations, from the tangent of women and migrant policy, which is currently strongly in the limelight, to get to the core, and discuss it on site, that is, to address the relationships of power and violence, German history and, first and foremost, the capital flows.
The pilot course seeks to identify the signatures of the new epoch, links up insights from the working world, politics, business and cultural history in order to challenge the feeling of being overwhelmed by the present we are experiencing.
Ellen Kobe at "Artistic Interventions in Cultural Education"
Ellen Kobe is taking part in the course framework as an artist with a performance in Module 1: "Potentials of art for cultural education processes". If you have any queries or are interested in cooperating, you are welcome to contact zertifikatskurs [at] uni-hildesheim [dot] de