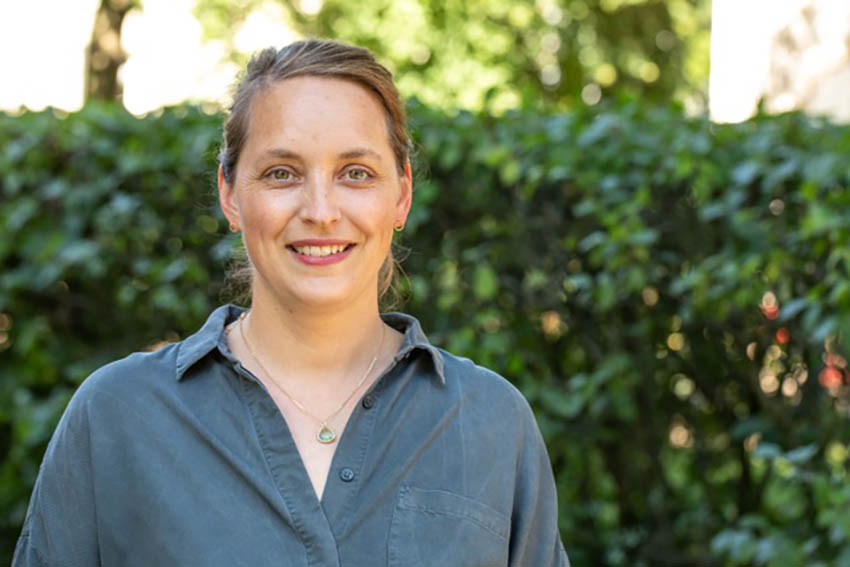 Maike Gunsilius is a Professor of Aesthetics of Children's and Youth Theatre at the University of Hildesheim Foundation. As a cultural scholar, dramaturgist and performance creator, she has been working at theatres, including in Basel, Frankfurt am Main and Hamburg, as well as in theatrical urban projects, free performances and schools since 2003. She has also lectured at universities, including in Hamburg and Hildesheim. Her research focus is dramaturgies in contemporary and performance-oriented children's and youth theatre as well as participatory art research with children and adults.
What is your professional focus?
I look at how contemporary forms of theatre and performance for and with children and youths handle their questions and concerns. In this context, I understand children's and youth theatre as artistic democratic practice with which issues of living together in a diversified society are discussed for the present and the future and in which it is therefore always crucial to reassess the perspective of children and youths and their position in society in relation to adults.
What potentials do you see in the certificate course "Artistic Interventions in Cultural Education" for your specialist field?
I regard dealing with social diversity and transformation issues in close contact with different citizens as a challenge for cultural activities and education institutions. For artists, this means making a greater effort to cooperate with very different experts on everyday life and developing art forms and work methods for very heterogeneous constellations. The certificate course offers the opportunity to provide the expertise needed to accomplish this.
Which changes are needed at cultural policy or education policy level to strengthen the potentials of cooperation with artists for Cultural Education in Germany?
Time and staff are the key resources for artistic activities in social fields in order to be able to deal with diversity issues and ownership justice in artistic projects both with regard to structural and aesthetic dimensions. This calls for new staffing and timing – and corresponding better funding.
Maike Gunsilius at "Artistic Interventions in Cultural Education"
Maike Gunsilius is taking part in the course framework as a lecturer in Module 1: "Potentials of art for cultural education processes". If you have any queries or are interested in cooperating, you are welcome to contact zertifikatskurs [at] uni-hildesheim [dot] de