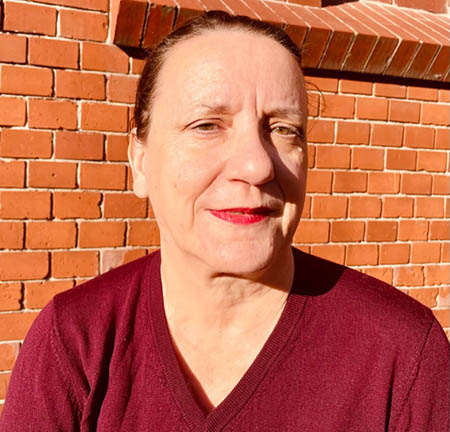 Dr. Renate Bräuninger obtained an M.A. in Musicology from Ludwigs-Maximilians-Universität München (LMU) and a PhD in Performing Arts from Middlesex University London, UK. A scholarship from the German Academic Exchange Service allowed her to study at New York University and at Dance Theatre Workshop, New York. She started teaching during her studies at numerous German and UK universities, most recently at the University of Northampton, where she was a course leader of the B.A. Dance and the M.A. Performing Arts. Her main research area is choreo/musical analysis and here in particular the choreographies of George Balanchine and Anne Teresa de Keersmaeker. Additionally, Renate Bräuninger researches and publishes in the following areas: notation, archiving and meaning making processes as well as practice as research. She has published both in English and in her native German.
What is your professional focus?
The main focus of my research is the possible relationships between music and the moving image in dance and film, and here, especially, the change of our perception of visual sensations through acoustic signals. In this context, I have dealt intensively with questions of notation and archiving (here especially oral archives) as well as with theoretical models of meaning making, starting with the writings of Friedrich Schleiermacher up to Tristan Garcia. Working in such an inter- and transdisciplinary field, the starting point for my engagement is not so much the artistic artefact as such, but the toolbox and the creative processes which are needed that a performance can take place.
What potentials do you see in the certificate course "Artistic Interventions in Cultural Education" for your specialist field?
Possible Potentials of the course for my specialist area include a critical questioning of the familiar discursive strategies from the position of the facilitator, on the one hand with regard to theoretical models, and on the other hand in terms of what is needed on practical tools in the different art forms.
The gap should be bridged between the positions of the spectator, the maker and the facilitator, while the spectators should be able to gain more access to the experiences of arts practitioners.
A greater interest in and understanding of the interplay between the different arts practitioner and media contributing to a performance could be developed, and
new culturally diverse approaches should result from the discussions of the students.
Which changes are needed at cultural policy or education policy level to strengthen the potentials of cooperation with artists for Cultural Education in Germany?
While the German State and municipal theatre landscape is unique in Europe, funding for culture is needed beyond this area. The entire population, with their different degrees of education and various cultural backgrounds, have to be reached. While traditional cultural forms such as opera, ballet and drama need to be made more accessible to different groups of audiences, the cultural value of such forms has to be questioned. Which forms and which themes would represent cultural discourse in artistic spaces more adequately, and how can hybrid forms emerge? The goal is not automatically reached if contents are simplified and contain elements of different cultural forms.
Renate Bräuninger at "Artistic Interventions in Cultural Education"
Renate Bräuninger is taking part in the course framework as a lecturer in Module 2: "Theoretical concepts and discourses". If you have any queries or are interested in cooperating, you are welcome to contact zertifikatskurs [at] uni-hildesheim [dot] de