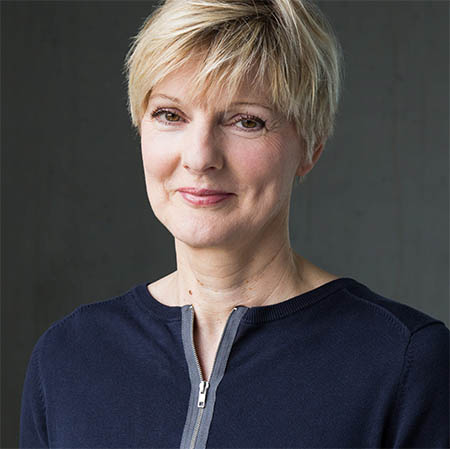 Dr Helle Becker studied German language and literature as well as English language and literature, drama, art history, media and education, and subsequently did her doctorate in education (education theory). Until 1992, she was an academic assistant at Westphalian Wilhelms University of Münster, and in 1992, she became Head of the International Department at the German Federation for Arts Education and Cultural Learning, reg. Ass. (BKJ). Since 1995, she has been Head of Expertise & Kommunikation für Bildung, and since 2014, furthermore, Managing Director of "Transfer für Bildung e. V." In addition, she has teaching assignments at numerous universities: Westphalian Wilhelms University of Münster, University of Köln, Hagen Distance Learning University, Hochschule Niederrhein/Mönchengladbach University of Applied Sciences, Free University of Bozen-Bolzano, University of Luxembourg, Hochschule Osnabrück University of Applied Sciences, Technische Hochschule Köln, University of Hildesheim.
What is your professional focus?
I research, teach and mediate in the fields of Cultural, Political and International Education. My two organisations – Expertise & Kommunikation für Bildung and Transfer für Bildung e. V. – specialise in applied research and making it useful for practice.
What potentials do you see in the certificate course "Artistic Interventions in Cultural Education" for your specialist field?
If collaborative schemes at individual and systemic level are regarded as key conditions for a better provision of Cultural Education, then the actors in these ventures have to be qualified   for them. Above all, it must become clear that very different professions bringing with them different skills and notions of Cultural Education encounter one another in collaborative schemes. Here I see the certificate course holding useful potentials. Moreover, qualification programmes are few and far between. In my study "Qualifizierungen zu Kooperativität und Interprofessionalität im Schnittfeld Kultur und Schule. Konzepte, Angebote" (qualifying for cooperativeness and inter-professionalism in the intersection of culture and school – concepts and programmes), I was able to establish that there are virtually no further education programmes  addressing collaborative schemes with non-school partners in Cultural Education. And things are no better for other actors, such as artists.
Which changes are needed at cultural policy or education policy level to strengthen the potentials of cooperation with artists for Cultural Education in Germany?
Since the 1980s at the latest, collaboration among organisers of non-school Cultural Education and artists has been commonplace. Apart from this area still being underfunded, I see little to catch up on. As a rule, coordination and qualification are performed within these collaborative schemes. What is new is schools cooperating with artists and cultural institutions. I find that such activities are still difficult. As soon as the employment of artists serves the purpose of providing substitutes for lessons, all potential has been wasted. In no circumstances do I agree with understanding artists per se as cultural educators. Rather, this is a qualification in its own right. Like other existing qualifications, it ought to enjoy more acceptance at cultural and education policy level, which would constitute a step towards providing more – above all pedagogical – qualifications.
Helle Becker at "Artistic Interventions in Cultural Education"
Helle Becker is participating as a lecturer in the context of the course in Module 5: "Culture Management for Creators of Art in Cultural Education". If you have any questions or are interested in working with her, please contact zertifikatskurs [at] uni-hildesheim [dot] de