Future Lab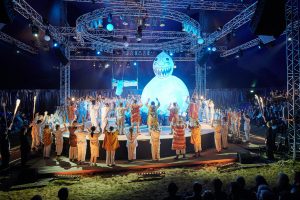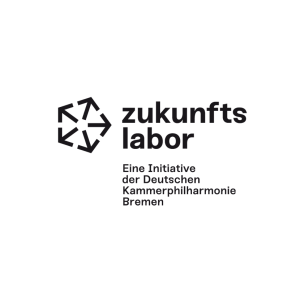 At Future Lab – an initiative of the Deutsche Kammerphilharmonie Bremen –students from the Bremen-Ost secondary school in the socially disadvantaged district of Osterholz-Tenever share their building and their daily lives with world-class musicians. Creating encounters where people from different backgrounds approach one another as equals leads to music-based interactions in projects specifically designed to transcend sociocultural boundaries. Studies have shown that thirteen years of collaborations have increased the individual potential of students, culminating in developments around the district.
Art Lab for Music
The Art Lab for Music promotes long-term collaborations between schools and musicians. It demonstrates the opportunities that such partnerships offer and explores a variety of possibilities for encounters and joint activities as well as the necessary conditions for their success. The starting point of a "residential community" comprising school and orchestra can serve as a nexus of learning and a field of experimentation, especially with regard to overarching questions of approach, allocation of roles, communication and application of methods in socio-culturally complex, cooperative contexts.
Our Focus
Central to Future Lab's identity is that the impacts of cultural education work not be limited to the school and orchestra context. Several outreach projects have already been devoted to conveying the experiences and insights related to the success of music as a means for individual and social development, including the in-depth analysis and educational work of the Art Lab program. As part of the certification course, the work started here will be further developed specifically for arts practitioners and thus to have a lasting impact.
Mona Heiler, project manager of Future Lab, studied cultural studies and aesthetic practice with a focus on music (BA) in Hildesheim and Bursa (Turkey) and cultural education / Médiation Culturelle de l'Art in Hildesheim and Marseille. Her studies and her professional activities focus on formats for teaching music in public space, cultural institution program offerings for schools and broad sections of the population, as well as participatory projects and collaborative contexts.
For more information:
https://www.zukunftslabor.com/