Carolina Nees
I thought I was a panther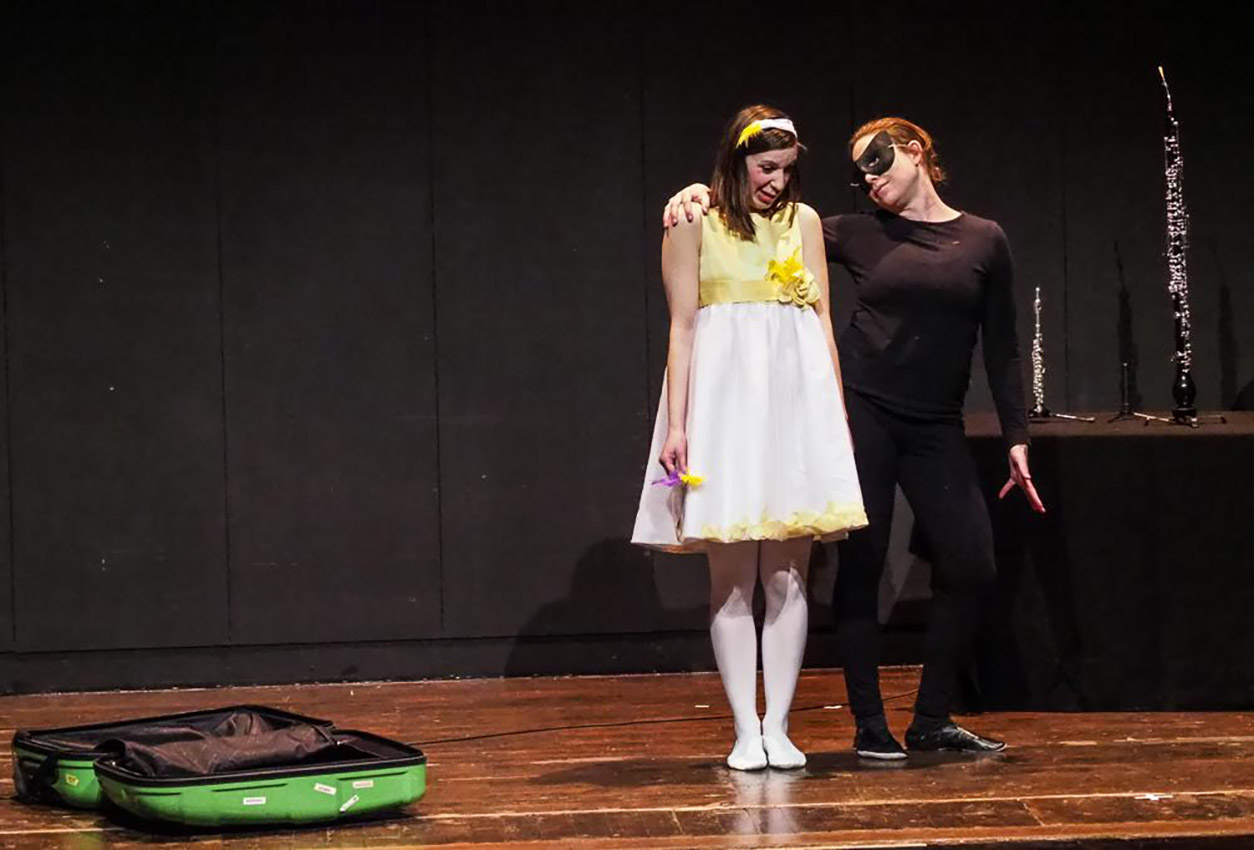 "I thought I was a panther" is a music theatre performance for children aged six years and older. It is based on the story of the same name by author Paola Mastrocola. The plot was adapted for the stage by Duo Papagena. Spoken texts, instrumental music and interactive sections alternate, with fluid transitions linking dialogue, sound, text and music. The music by Munich composer Helga Pogatschar combines contemporary playing techniques of the flute and the oboe with hip-hop beats and is based on German folksongs and nursery rhymes. The audience can play an active role in the story themselves, turning into beavers, panthers and parrots, and have to help, sing along and laugh along with the performers. This project has been supported by the Department for Culture of the State Capital Munich, the Culture Foundation of the "Stadtsparkasse München" and the Bavarian Music Fund.
What have you taken home from this project for your artistic activities?
For my own work as an artist, I was able to learn from this project which strengths projects reaching across branches of art can develop. "I thought I was a panther" contains concert, drama, composition and choreography elements. The audience are interactively involved and can thus deal with what is happening onstage in different ways, directly reflecting the emotions triggered by the music to the performers.
Which topic turns up again and again in your artistic activities?
I often ask myself who the people are who are listening to me today, and what they ought to take home from experiencing the concert.
What do you seek to achieve with your cultural education activities?
My aim is to consider cultural education as an integral element in conceiving concert formats. Here, participating in culture ought to be possible for all age and target groups, indeed for all groups in society. I am particularly keen on the aspect of the "cultural institution as a learning location".
What, in your view, is the essence of an artistic intervention in cultural education?
Music is so much more than beautiful sounds. Music can heal, music can link up, music can transcend boundaries. It is particularly important for me to also realise concerts outside the familiar environment, for example in social and educational facilities.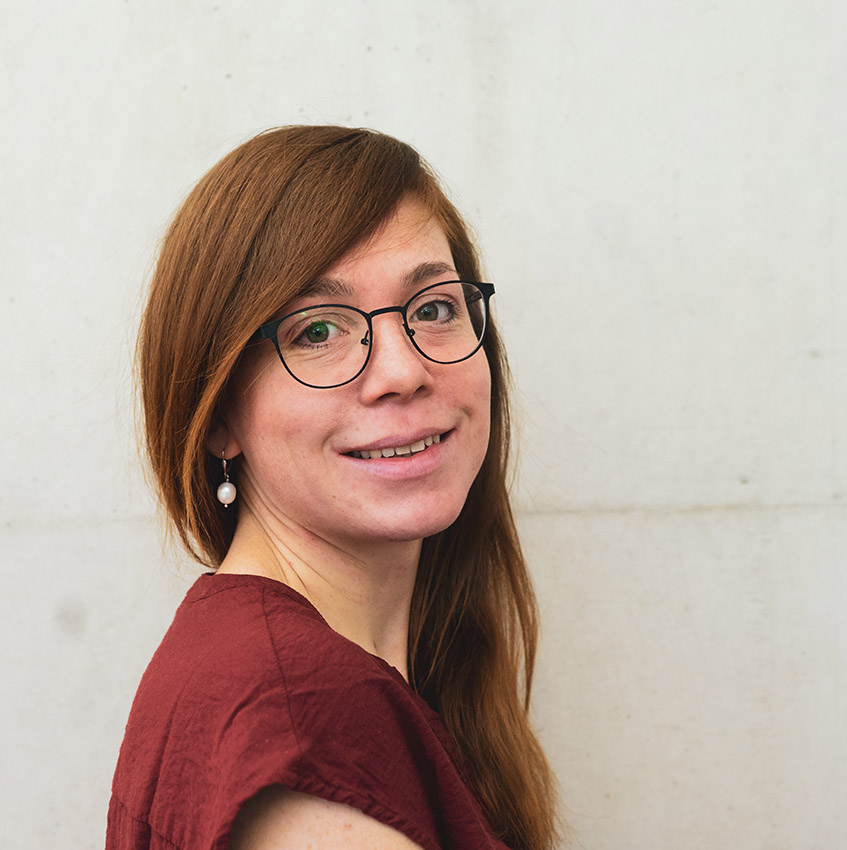 Carolina Nees is a music communicator with the Freiburg Baroque Orchestra and a freelance oboist. She studied the oboe at Mozarteum University Salzburg and has worked throughout Germany as an orchestra musician. Nees is the founder of the free Ensemble Duo Papagena, whose focus is on music theatre presentations for children. At the University of the Arts Bremen, Carolina Nees completed the course "Experiencing and communicating music". She then worked at the "Badisches Staatstheater Karlsruhe" as a concert pedagogue for the "Badische Staatskapelle", and in 2019, she started working as a music communicator for the Freiburg Baroque Orchestra. Nees writes concepts for children's and youth concerts and is onstage as a spokeswoman and moderator. Since 2018/2019, Carolina Nees has been teaching theory and practice of communicating music at the "Hochschule für Musik und Darstellende Kunst Mannheim".