Ole Meergans
Forms of Apolda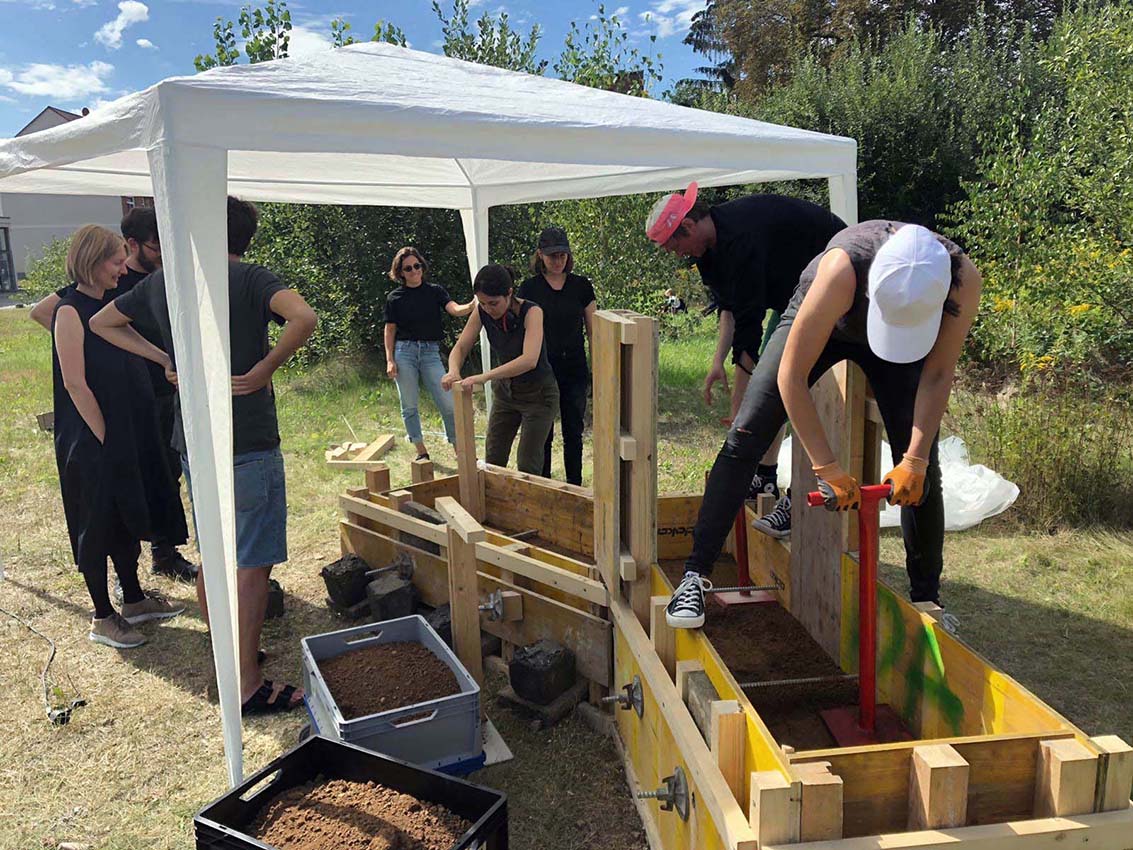 In the context of the International Building Exhibition Thüringen (IBA), an outdoor sculpture made of concrete and rammed loam was erected in Apolda. Loam was beaten and concrete was poured with residents, Lessing Primary School pupils and students. Sustainability and circularity, but above all the simplicity and immediateness of processing these building materials were crucial aspects. The aim was to find a form open to interpretation and enabling spontaneous adoption – as Land Art, a bench, or a lounger.
What have you taken home from this project for your artistic activities?
For me, working in the collective and seeing how different individuals contributed their skills to the overall project was especially enriching. Here, I was able to learn how ideas or work process transform and improve in the groups.
Again and again, the different perspectives of the participants on artistic production prove to be stimulating and also sharpen my perception of my own works of art.
Which topic turns up again and again in your artistic activities?
My artistic activities focus on the conditions of art production and issues of presentation or representation in art. Here, I am furthermore interested in questions concerning digitality, participation and self-organisation in communicating, or also how the problem of classism – an issue which has received too little attention in my opinion – can be countered in art practice.
What do you seek to achieve with your cultural education activities?
Cultural education activities ought to seek low-threshold approaches and thus involve as many different people as possible. Here, it is important for me to create a situation which gives everyone involved a feeling of trust and equality enabling them to contribute their respective knowledge and individual abilities. It is meant to facilitate shifts in perspective, strengthen self-confidence and integrate individuals through experiences.
What, in your view, is the essence of an artistic intervention in cultural education?
My vision of artistic interventions in cultural education is to overcome old dogmas in art – such as authorship and artistic "genius". Ideally, independent and collectively generated works of art emerge during the interventions which can do without singular authorship. Here, I am interested in creating sustainable spaces which develop not only for the brief moment of an event or a seminar but can be used or viewed on a lasting basis.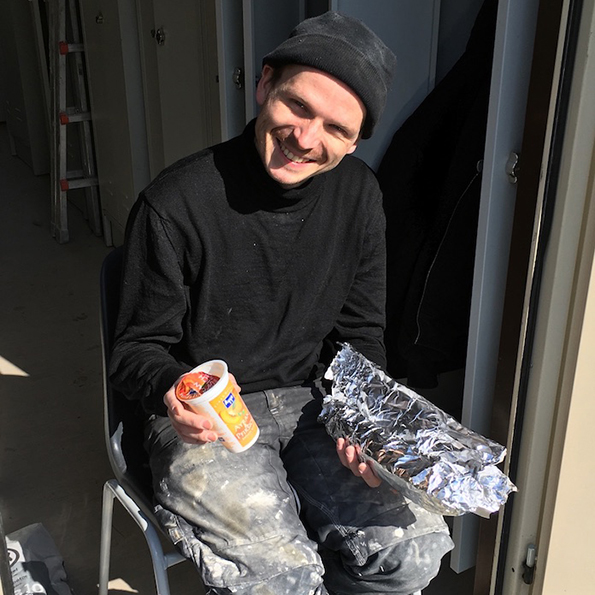 Ole Meergans (*1988) is a visual artist and lives in Berlin. He studied sculpting at Berlin University of the Arts, visiting Manfred Pernice's class. In joint exhibitions or in projects in public areas, he deals with classic sculpting, room installations and the architectonic space. Meergans is interested in art in buildings, above all from the former GDR, and the issue of figuration und abstraction. Geometric, preformed concrete blocks without any use – similar to those in the Berlin prefabricated housing estates – can be found in his works, together with figurative or even deformed busts of gypsum or bronze, or 3D-printed. He is a member of the COLLCOLL artists' collective, which has set itself the task of organising discourses on reclaiming the city, participation and self-empowerment through artistic intervention.