Lucia Matzke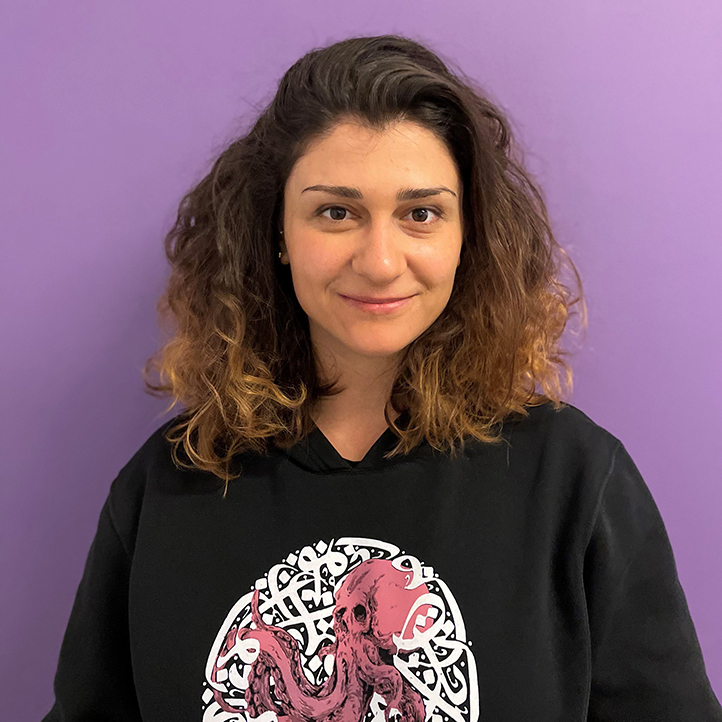 Crump dancer Lucia Matzke completed her Master degree studies in religion and culture at Humboldt University Berlin in 2021. In the context of her Master thesis, she did research in North Iraq on the topic of inter-ethnic-religious understanding and "Social Cohesion in Ninewa". For some years, Matzke has been working as a freelance dancer and dance pedagogue. She teaches children and youths hip-hop and crump, also at the "motion*s Tanz- und Bewegungsstudio", in cooperation with "Seitenwechsel e. V." and in the context of the "TanzZeit Jugend Company". In addition, she is an active member of the Berlin crump community and organises events on networking the urban dancing scene (urbandanceberlin). In future, she would like to develop her own dancing exchange programmes, which would combine her passions for dancing and for intercultural exchange.
Which topic turns up again and again in your artistic activities?
In my studies (B. A. in civilisation studies and social sciences, M. A. in religion and culture), I intensively dealt with topics such as racism and other forms of discrimination. I have always been interested in why and how people create enemy stereotypes and how they seek to dissociate themselves from whom they perceive to be "others". I wanted to find ways to counter such processes. In art, and above all in dancing, I recognise a potential for this. In my artistic work, I focus a lot on the positive effects of dancing.
What do you seek to achieve with your cultural education activities?
Dancing brings people together, dancing is communication (body language), and this creates a platform on which social boundaries can be opened up. With my cultural education activities, I seek to develop projects making use of the potential which dancing bears. With dancing projects, I would like to help young people and adults to deconstruct prejudice and enemy stereotypes. I believe that crump can also reach people who would otherwise hardly participate in art and culture and at the same time ought to become more involved, e.g. in the debates on racism.
What, in your view, is the essence of an artistic intervention in cultural education?
Art always offers a lot of scope. As a dancer, I can reinvent myself again and again, and thus I am in permanent dispute with myself. Making use of art as a medium, dealing with certain topics in cultural education, creates countless access points and opportunities to look at these topics. To me, this scope for possible individual development is the essence of artistic intervention in cultural education. Everyone can decide for herself or himself how intensively he or she wishes to deal with the subject.
Ich will Meer – I want the sea / more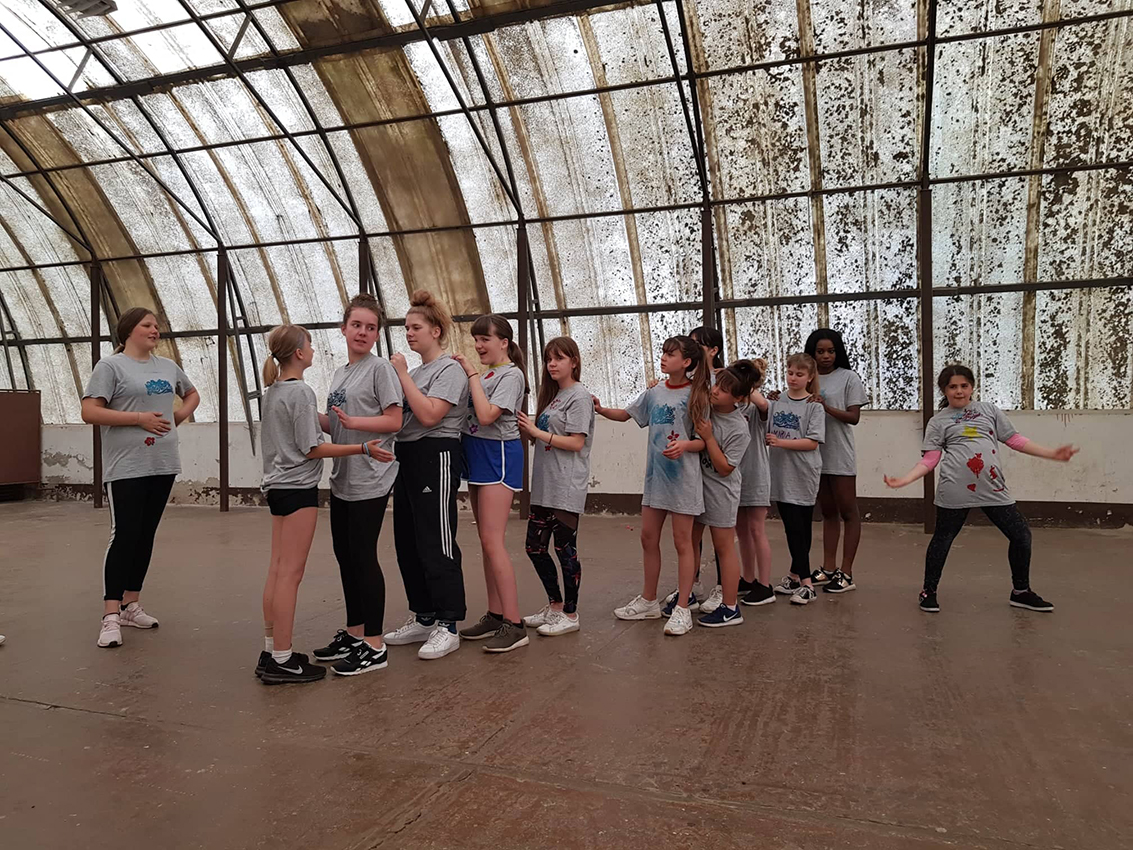 Dancing theatre project "Ich will Meer", initiated by "Seitenwechsel e. V.", supported by CHANCEtanz
The aim of the project was to link up ten- to fourteen-year-old girls from three different youth centres and impart dancing, drama and stage presence. On a number of workshop weekends, the girls intensively learnt dancing and developed a theatre performance of their own on a rehearsal trip to the Baltic Sea. Although the overarching topic "Ich will Meer" (I want the sea/more) had been fixed, the contents of the individual scenes came from the girls themselves. We, the dancing instructors and choreographers, looked at the topics girls are concerned with, such as mobbing at school. Finally, the 30-minute performance was presented to the parents, friends and relatives on a proper stage.
What have you taken home from this project for your artistic activities?
Dancing offers a multifaceted range of options for personal expression. This project showed me how all the participants could develop new abilities in their own way, both with regard to dancing and personally, which resulted in more self-confidence. Especially in hip-hop and in crump, there is enough space, so that people can all find their own environment. Such projects give people access to dancing as a tool for individual expression which they would otherwise not be able to afford.