Gudrun Ingratubun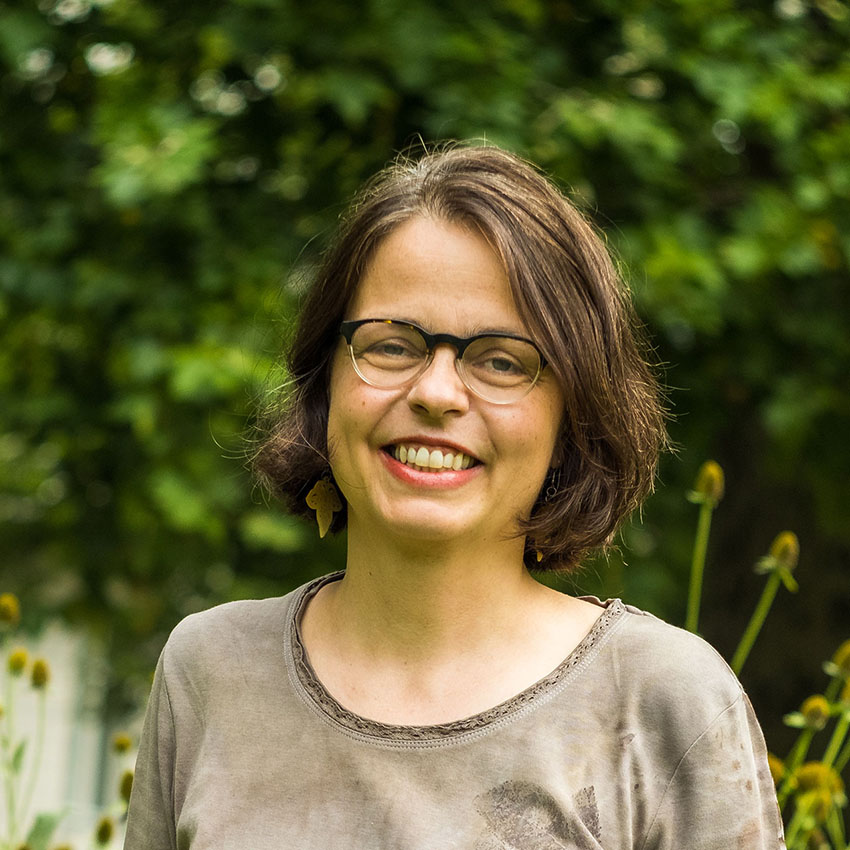 Gudrun Ingratubun is a plant-printing and book artist as well as a translator of Indonesian literature. She studied agriculture and English language and lived in Tanzania, the United Kingdom and Indonesia for seven years. In Jakarta and Berlin, she initiated book projects with children. In her own art atelier, she prints with leaves and flowers, and experiments with plant matter dye baths, inks and printing pastes on paper and cloth. In this way, she documents collective processes from a plant perspective and confronts them with human influences. She also designs and, together with others, sets up raised flowerbeds in public spaces. Her works of art have been exhibited in the "Prinzessinnengarten", in the "Organ kritischer Kunst" (OKK) and in the "bauhaus reuse Pavillon" in Berlin.
Contact: https://www.l-y-w.art/
Kalle – raised garden beds, 2021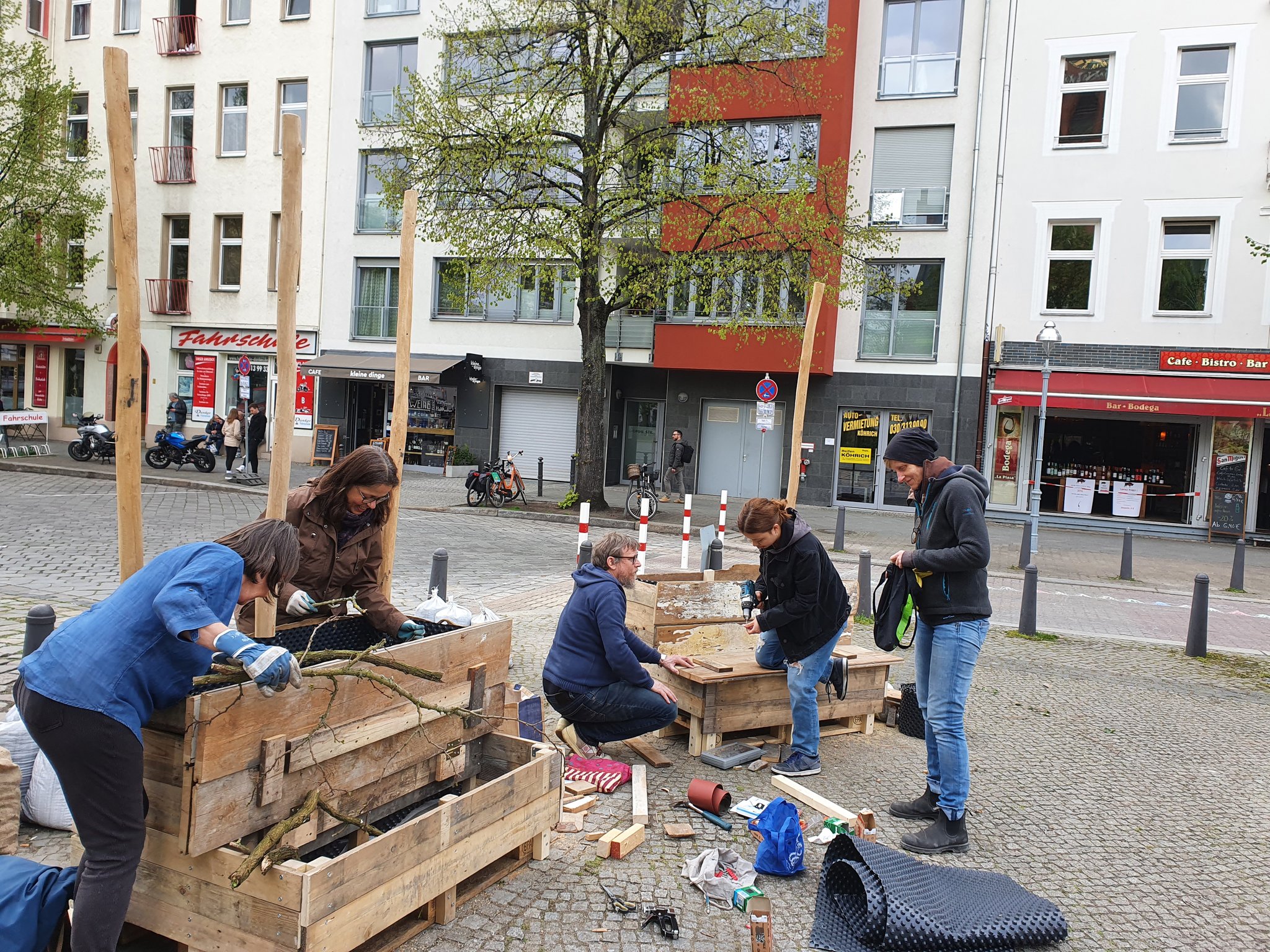 Having presented the project at the "Ideen-Forum Nachhaltige Stadt" in the "bauhaus reuse Pavillon", we built banks of raised flowerbeds with old floorboards and pallet boards in a Berlin inner city square in a joint activity with neighbours and people who got together with us spontaneously. Untreated robinia posts are anchored in the flowerbeds which, while creating the illusion of a forest, also act as climbing supports or can be used to hang objects onto. Thus we have created seating in a semi-circle, contributed to greening the square, and enabled community gardening and more communication in the neighbourhood, also over the controversial topic of traffic calming. Furthermore, exhibitions and workshops can be held at this new location.
What have you taken home from this project for your artistic activities?
By building the banks of raised flowerbeds for the community with familiar people and people who used to be strangers, a feeling of community has developed which people not participating can also notice. The benches are almost always occupied and are treated with care. The raised flowerbed banks offer an opportunity for dialogue, something that has been missing in particular during this pandemic.
Which topic turns up again and again in your artistic activities?
Dealing with nature as a place of longing, but also a place of inconsiderate destruction, when humans place their needs above those of all other living organisms.
What do you seek to achieve with your arts education activities?
I seek to achieve that the participants see the world a little with different eyes, feel plants as living organisms, become more aware of the forms of trees and their leaves and thus treat nature more mindfully. I would also like to contribute to the participants perceiving themselves with more awareness, finding more peace and expressing this artistically.
What, in your view, is the essence of an artistic intervention in arts education?
It enables surprising aesthetic experiences, rouses us, causes us to question things and, ideally, shows solutions. It gets people to talk.