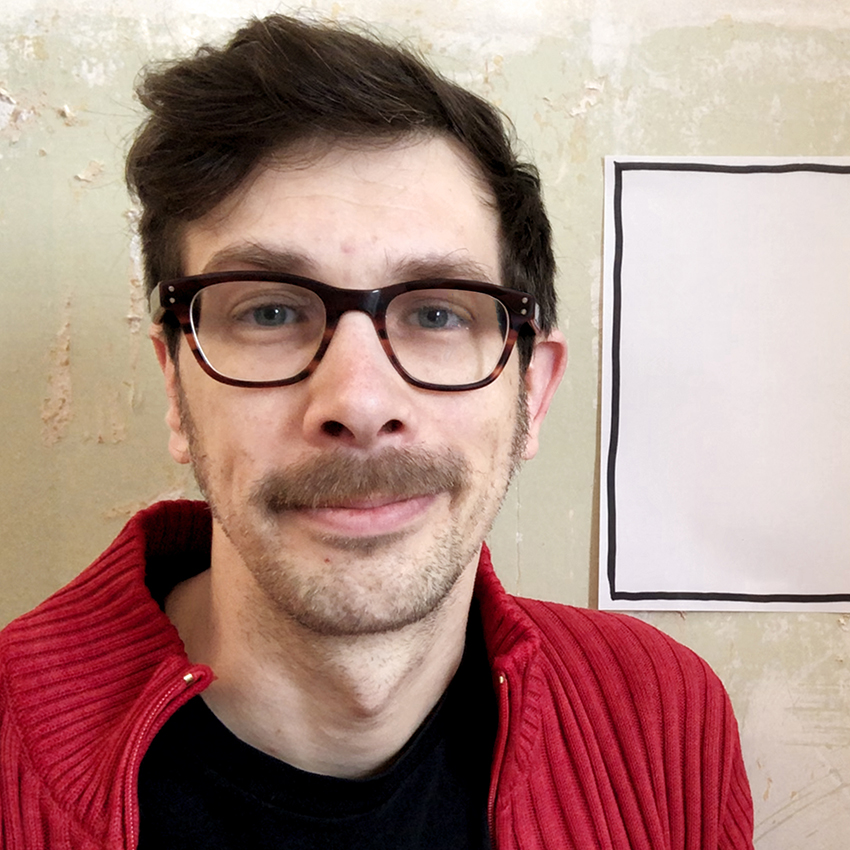 Jeff Hemmer lives and works as a freelance cartoonist, illustrator and workshop organiser in Bremen. Born and raised in a wine-growing village on the Luxemburg bank of the Moselle, he first moved to Scotland to study history. Later, he went to Bremen to visit the city's University of the Arts. Professionally, Hemmer carried on with educational activities, working as a language coach and street-worker in a youth welfare facility for unaccompanied refugee youths fleeing to Germany. His artistic stance and enthusiasm for comic workshops emerged from the intermingling of these different experiences and interests.
Contact:
instagram: afurnishedsoul
Comic workshops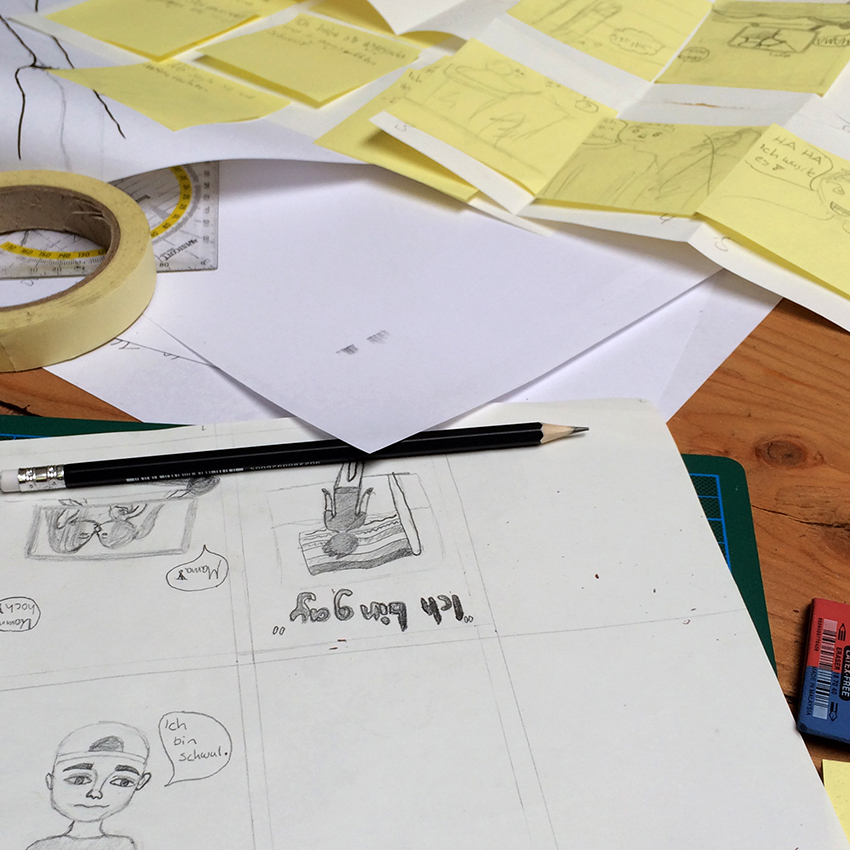 The photo gives an impression of my comic workshops. My workshop activities are very important to me because they guide me into many different contexts and I feel deeply enriched by the inter-human contacts and the breadth of the topics which we work on together there. For many participants, actively dealing with the medium of a comic is just like an excursion to an unknown area whose options they can now tap. After commonly embarking, and having covered a few metres, I withdraw a little and accompany the participants, walking side by side with them through the creative and content processes.
What have you taken home from this project for your artistic activities?
In the workshops, each group creates its own framework and its own dynamic. I never know in advance what to reckon with, and I quickly have to feel my way into different perspectives and work modes. This has also widened my view of my own working methods. Each time, individual experiencing, which I seek to make accessible in my workshops, becomes part of my own experience, which in turn lets me return to my personal projects, my obstacles, blockages and routines with a greater degree of awareness.
Which topic turns up again and again in your artistic activities?
At the pure content level, depending on the context, my work focuses on very different topics. However, one aspect that is frequently contained concerns the interfaces and links between the individual and society. I like to deal with historical, social and socio-political issues. What is interesting for me regarding the preparation of the corresponding projects is the research and the opportunity to delve into a certain topic, while during the production phase, I am thrilled by the search for a suitable narrative. I love languages and often experience my work in analogy to learning, exploring and translating a language.
What do you seek to achieve with your arts education activities?
A picture is a picture. A whole page of such pictures becomes a style bearing an inherent logic and a language of its own. Comics can differ from each other individually just like the people drawing them. All of us tell stories every day, and most of us are capable at a motor level to draw a matchstick man. Putting these two together gives you the foundations of a comic which can touch and take along other people. I want to make experiencing that "I can draw a message via which I can enter meaningful communication" liveable.
What, in your view, is the essence of an artistic intervention in arts education?
In arts education, an artistic intervention ought to offer the participants an opportunity for a lasting experience. Ideally, it is not confined to the moment of participating but above all develops its true impact afterwards. The space which it opens and keeps open is just as important as the active, creative moment. The intervention is an impulse inviting individuals to reflexion and a more in-depth handling of an issue, as well as contributing to the individual's development by providing a protected space enabling the encounter of joy, and sometimes also frustration, one's own ideas and new impressions.