Céline Bartholomaeus
Getting drama into schools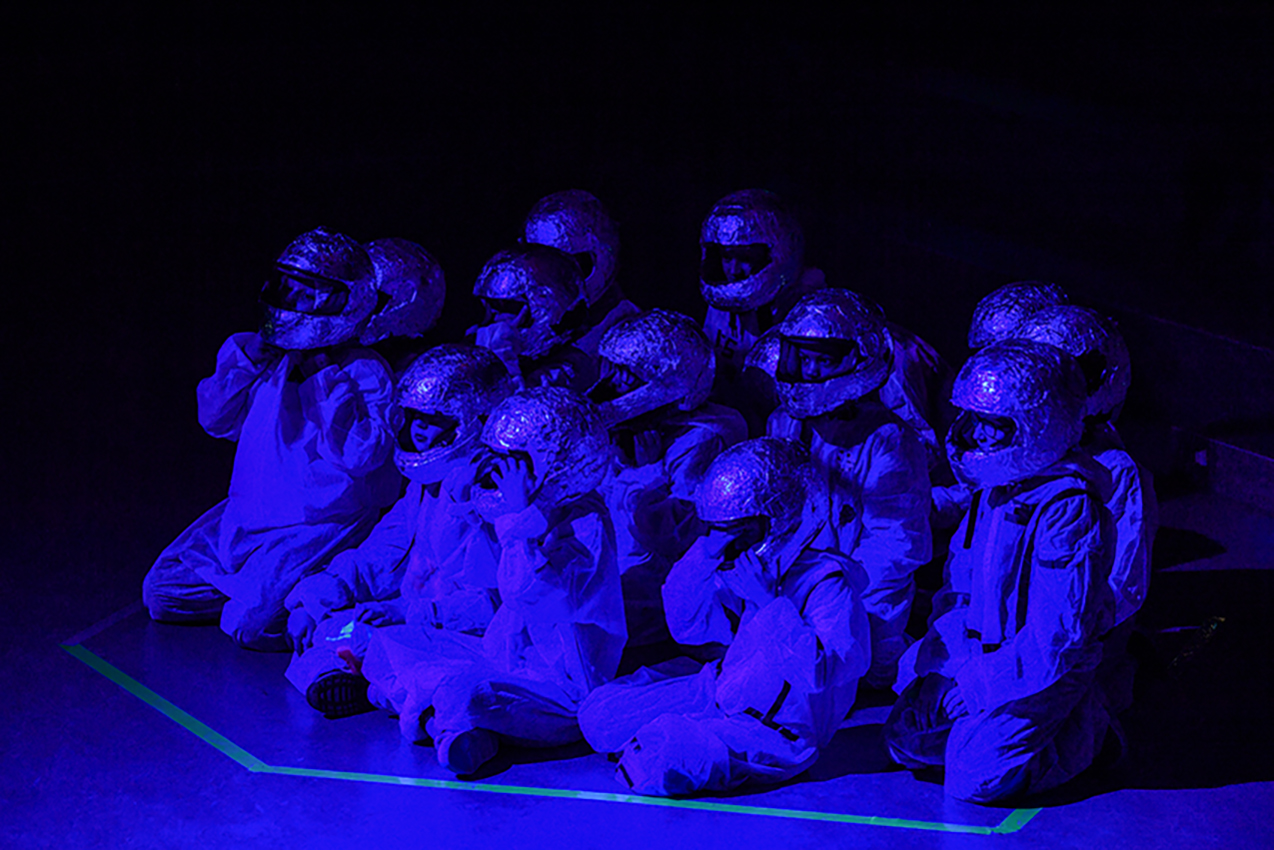 In the project "Theater in die Schule" (getting drama into schools), I work with pupils and teachers of a certain cohort as well as artists from different disciplines on an interpretation of our own of an existing stage play which we have previously visited. Here, drama experiences develop which enable us to bring all project groups – drama, dancing, video art, equipment, gaming and food art – together in interdisciplinary processes. I prepare the framework for the theatre production and discuss it with the teams, so that as much as possible can be created in interaction. I accompany the processes and gather all the results. One special challenge in these projects is working in the physical space of the school, in which the pupils develop something which otherwise would not fit in with day-to-day life there.
What have you taken home from this project for your artistic activities?
In the school, there is a field of tension between the institution school, with its rigid structures, schedules, hierarchies, statutory orders, breaktime bells and its claim to perform artistically high-quality work and enacting. This abyss has to be bridged. Here, I noticed the strength which drama and cultural education can release even if they are in a very confined setting. In a sterile theatre space, where so much focuses on "creation", the school as a location turns into a laboratory in a wide range of spaces which are conquered. Dramaturgical discussions on stage decisions are taken, and songs, props and texts are created. Already early on, it becomes clear that this production belongs to the pupils!
Which topic turns up again and again in your artistic activities?
When working with children, the same topics turn up at different levels of intensity and urgency. While the issue of participating in drama with non-professional performers and writers often starts and also stops where the logic of supportive measures defines access and exclusion, in practical work, what turns up again and again is the aspect of one's own position onstage and the topics which are dealt with there. In my work, it is a cross-cutting issue to consider power-critique levels and setting them as a basis to work on in staging. Here, the focus is on the issue of physicalness onstage which calls for its own level of interpretation and thus questions viewing and staging habits and puts them to the test.
What do you seek to achieve with your cultural education activities?
At the interface between emancipatory and cultural education, there is an enormous potential for locating and experiencing self-effectiveness. Since schools in particular have to cut budgets for cultural-aesthetic lessons ever more drastically, programmes are in decline which offer the opportunity to develop one's own aesthetic expressiveness and receive impulses. Therefore, through close contact with schools, I seek to share my knowledge, networks and options to continue to be able to integrate cultural education in such institutions. In addition to school contexts, my focus is on drama activities and performances involving and addressing an audience and corresponding to optimally real conditions in society, being consciously followed and countering the theatre canon with a perspective.
What, in your view, is the essence of an artistic intervention in cultural education?
First, that it has been enthusiastically staffed while also possibly being painful and loud, or quiet and stormy or soothing and pricking. Second, that it is perceived. Third, that it has the potential to grow.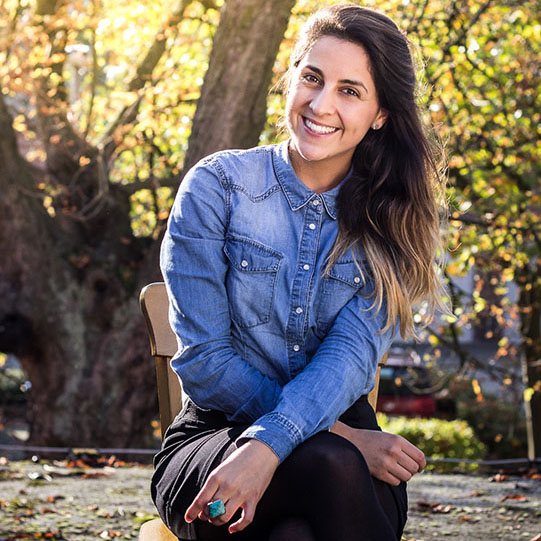 Céline Bartholomaeus (*1988) studied "Kunst in Aktion" (art in action) and "science of art" at Braunschweig University of Art (HBK). Since 2017, she has been working at Braunschweig State Theatre as a drama communicator with the focal areas of "Intersectionality and Diversity" and as Project Director for "Theater in die Schule". Before her activity at Braunschweig State Theatre, she worked as a freelance theatre pedagogue and education consultant with various institutions and realised art projects and stage productions with a focus on empowerment for BIPoC, critique of racism and political education. Since the 2018/2019 season, she has been working as a part-time lecturer at the HBK Braunschweig for "Theater in die Schule". As the co-founder and Chairwoman of "Amo-Braunschweig Postkolonial e. V.", she links her practice as an artist with discourses on the critique of racism and power.