Kristina Veit – Project
X-Worlds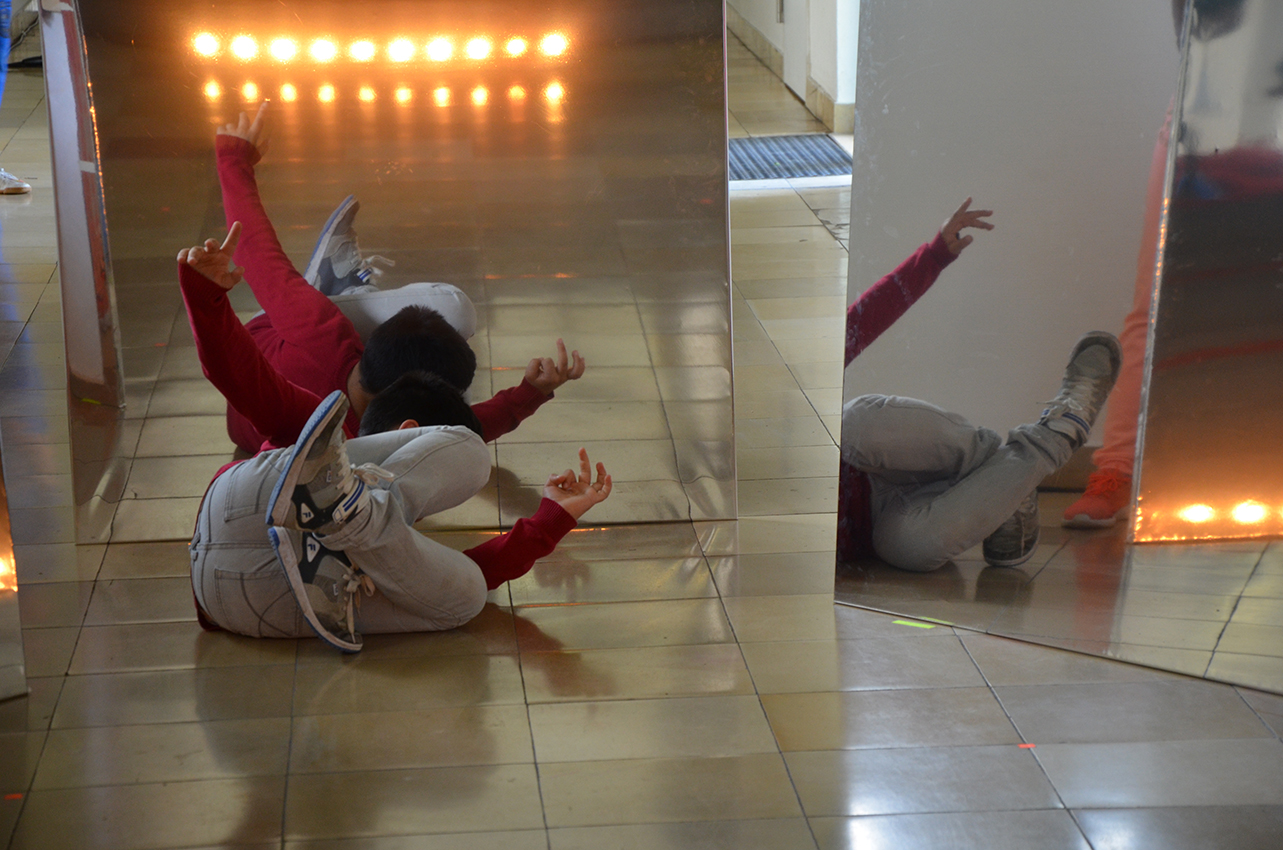 One year long, for one day a week, five artists from music, dancing, the fine arts and drama and around 35 pupils of the fifth, sixth and seventh forms dealt with the topic of X-Worlds. In an orientation phase, everyone was familiarised with the disciplines and then had the opportunity to opt for one particular branch of art. In the following weeks, questions then arose regarding gravity and weightlessness. Which other physical laws could there be? What changes our perception? Is a shift in perspective enough to cause this? The project evolved into a performance for the school community, who travelled around the school building, discovering a wide range of different worlds.
What have you taken home from this project for your artistic activities?
That the art process often starts with questions, and that they might not necessarily become fewer in the course of the process. While some questions may find an answer, others will have a force and strength forbidding them to ever be answered.