Christina Schelhas – Project
Blood is thicker than water, 2015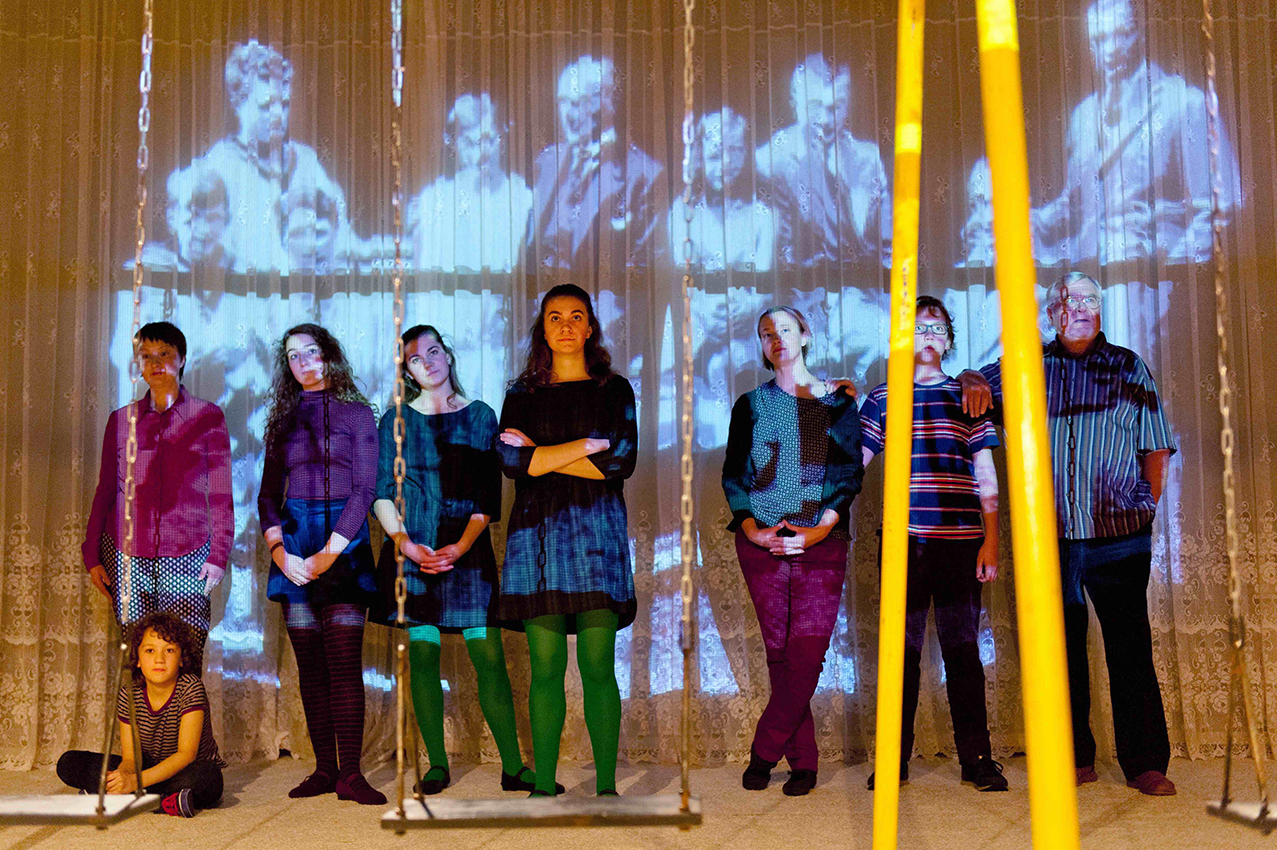 The stage production "Blut ist dicker als Wasser" (blood is thicker than water) portrays four very different pairs of siblings aged from eleven to 70 years. The project had its debut at "Theater Bonn" in 2015. Based on the biographies of the non-professional performers, mutual relationships are negotiated in a humorous and touching manner. Fourteen-year-old Karlotta gives an account of her stroke and the accompanying consequences for her and her brothers, while sisters Johanna and Katharina are in a constant identity conflict, sisters Nijole and Leonarda talk about cohesion in times of crisis, and Jochen describes the feeling of loneliness in an extended family.
What have you taken home from this project for your artistic activities?
I staged "Blut ist dicker als Wasser" whe I started working as a freelancer, and the artistic and human experiences were important for me in many respects. I have above all learnt that networking supporting and professional disciplines when cooperating with lay people is crucial. There were a team in the field of dramaturgy, equipment and video who were able to put the personal family histories of the participants onstage into an artistic and protected space. The production was also adopted in the repertoire of "Theater Bonn", so that the participants could be sustainably supported.