Céline Bartholomäus – Project
Getting drama into schools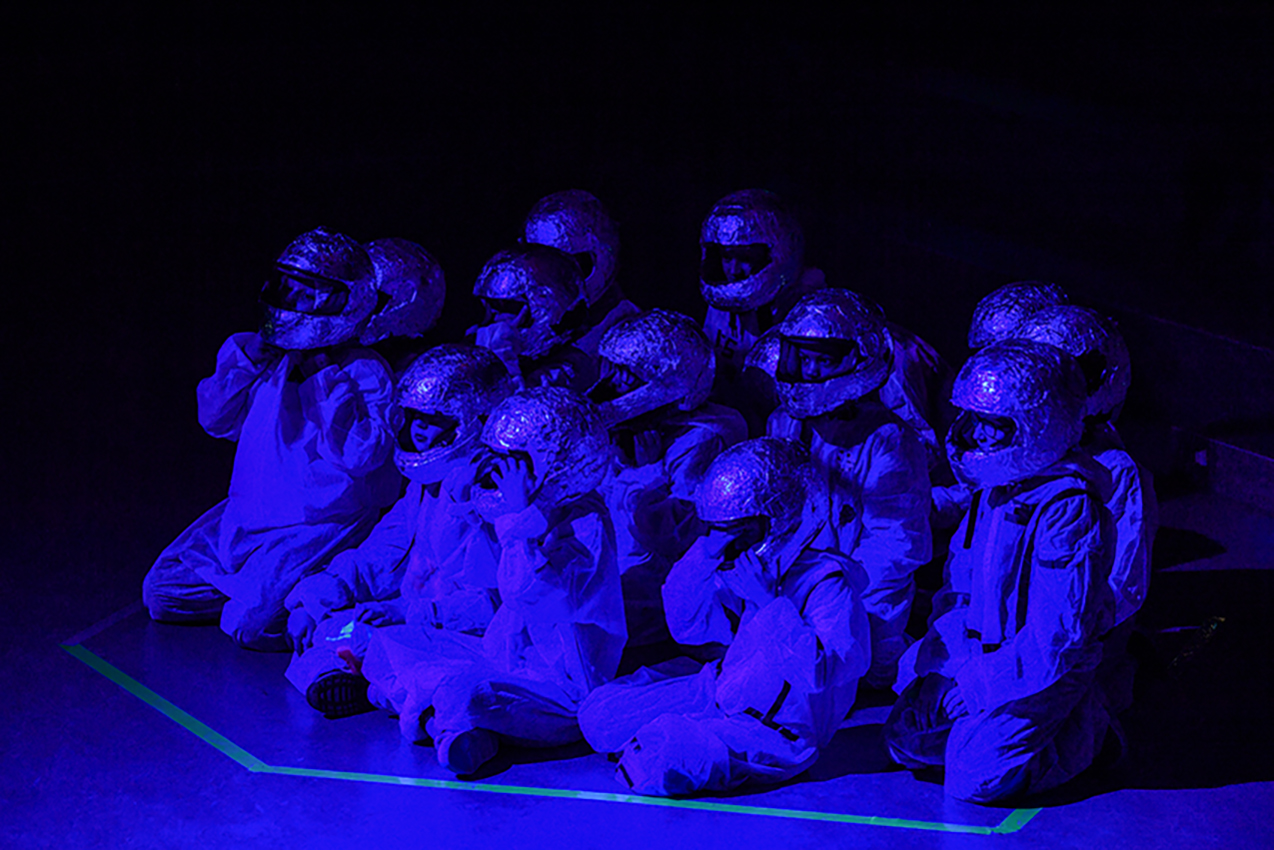 In the project "Theater in die Schule" (getting drama into schools), I work with pupils and teachers of a certain cohort as well as artists from different disciplines on an interpretation of our own of an existing stage play which we have previously visited. Here, drama experiences develop which enable us to bring all project groups – drama, dancing, video art, equipment, gaming and food art – together in interdisciplinary processes. I prepare the framework for the theatre production and discuss it with the teams, so that as much as possible can be created in interaction. I accompany the processes and gather all the results. One special challenge in these projects is working in the physical space of the school, in which the pupils develop something which otherwise would not fit in with day-to-day life there.
What have you taken home from this project for your artistic activities?
In the school, there is a field of tension between the institution school, with its rigid structures, schedules, hierarchies, statutory orders, breaktime bells and its claim to perform artistically high-quality work and enacting. This abyss has to be bridged. Here, I noticed the strength which drama and cultural education can release even if they are in a very confined setting. In a sterile theatre space, where so much focuses on "creation", the school as a location turns into a laboratory in a wide range of spaces which are conquered. Dramaturgical discussions on stage decisions are taken, and songs, props and texts are created. Already early on, it becomes clear that this production belongs to the pupils!