Anke Eberwein – Project
The sound of wrinkles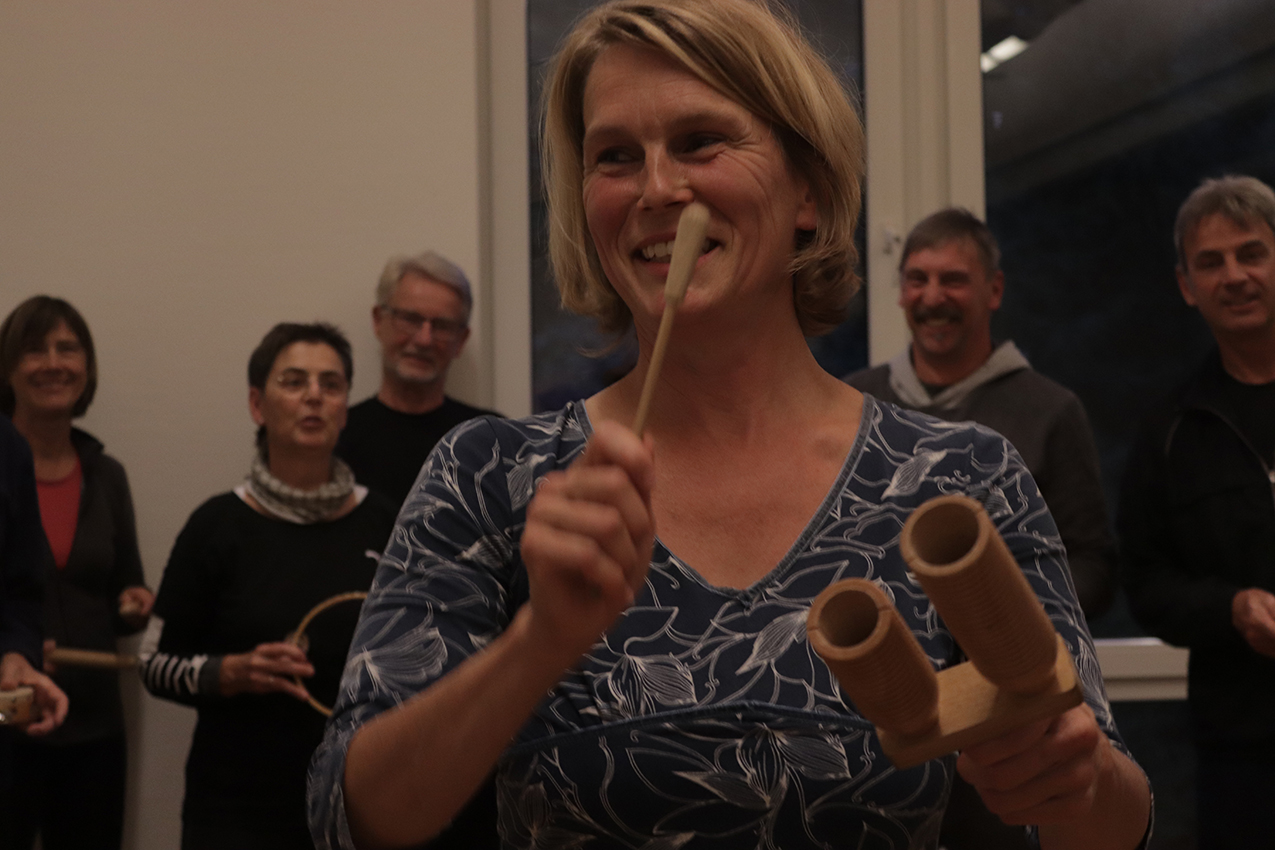 When people can't get to art, art gets to them. In this "cultural work via dropping in on people", I visit institutions, clinics, quarters and private living rooms, and through making music together, I take up the great longing for inter-human resonance. For this purpose, I travel around the county equipped with flute, voice, guitar and accordion, many simple instruments for joining in and amplifying gadgets and make music in front of windows, in living rooms, on stairs and in gardens. In the context of sing- and play-along concerts, I enable older and old people to participate in culture and in designing activities. We enter a musical dialogue. Here, music is experienced in an entirely new way: intuitively, interactively and improvisationally.
What have you taken home from this project for your artistic activities?
Owing to different aspects shaping their lives, experiences in life, needs, abilities and cultural tastes, my target groups are highly heterogeneous. The music I "bring along" to old people and the artistic language change again and again, given such a backdrop of diversity. We learn from and with each other. Here, the challenge for me as an artist is to offer people in the process of aging, with growing impediments and insecurities, musical options in which they can develop and maintain a positive feeling of being alive. So what is needed is aesthetic-creative, humane and people-friendly approaches to handling aging. Ultimately, such approaches will also contribute to shaping our common cultural and social future.