Svenja Gräfen – Project
Project ID – idea & identity, 2015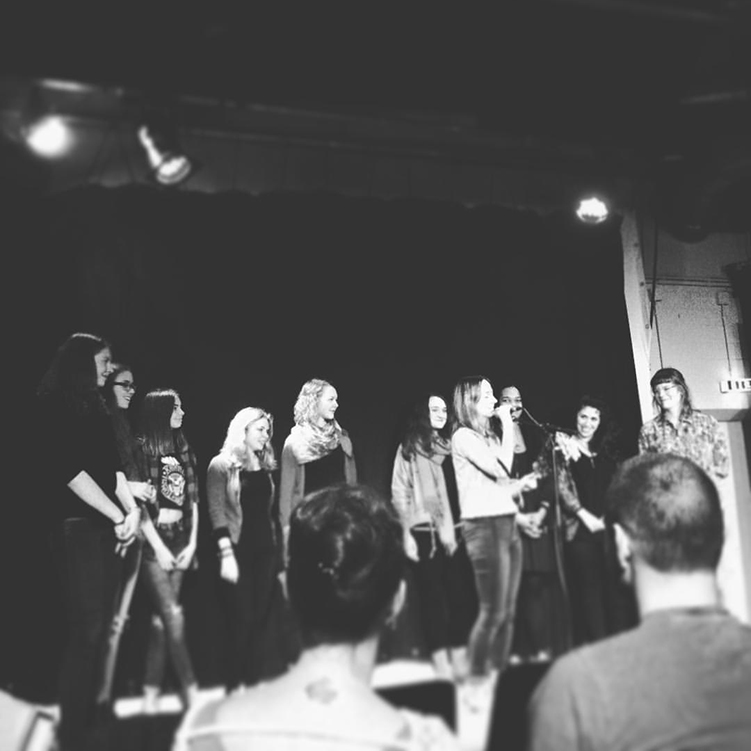 The "Projekt ID – Idee & Identität" (idea and identity), run in cooperation with zakk Düsseldorf in 2015, was a several-week-long writing workshop for girls and young women. Its aim was to create a protected space in which they could focus on themselves and on different forms of text and, setting out from this, discover approaches to writing. We discussed feminism and sexism in literature as well as how one's own identity and perspective influence writing. During the preparation of the text presentation on the reading stage, we dealt with elements of drama and voice training and worked together with an actress on stage performance training.
What have you taken home from this project for your artistic activities?
Just like in all my other projects, I learnt quite a lot in this one, too. Eye-level is important to me – I believe that the relationship between the course director and the participants should not be a one-way street. We all learnt from one another in Projekt ID and benefited from the experience. And I was shown once again by the project what a considerable and crucial role both communicating via art and culture and the mutual networking of artists plays – especially among those who continue to be underrepresented in literature: for example, women, non-binary and queer people.