Rebekka Böhme – Project
Circus and language, 2016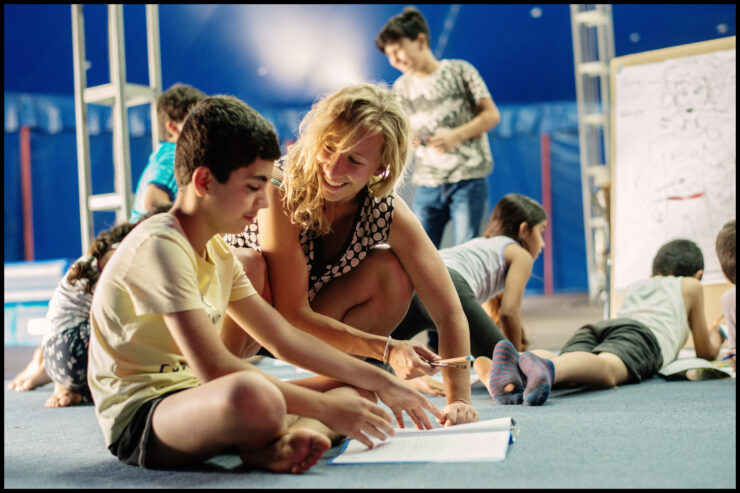 In 2016, in cooperation with the German Children and Youth Foundation and Circus Cabuwazi (Project Beyond Borders), I developed a circus language promotion project for children from refugee families which imparts language in a playful manner centring on physical motion. The ten-day format aims at boosting both community and individuality, and provides the opportunity to learn and use the German language in an unbiased way. The children's habitat is turned into a colourful space for development in which they can try out various circus disciplines, make circus props, explore words and their meanings in an artistic way and prepare a circus show together.
What have you taken home from this project for your artistic activities?
Working with language and abstraction has often been part of my research on motion or a method to experiment with motion qualities and rhythms. Trying things out and playing with children gives me new ideas and refreshes my perception of my own practices. In the project weeks, I often worked with clownesque exercises and noticed how they became drivers of de-escalation and promoted mutual awareness and understanding. Tangible artistic energy in a project is taken on further, and new, creative impulses emerge.