Olga Feger – Project
Im&ExportMoves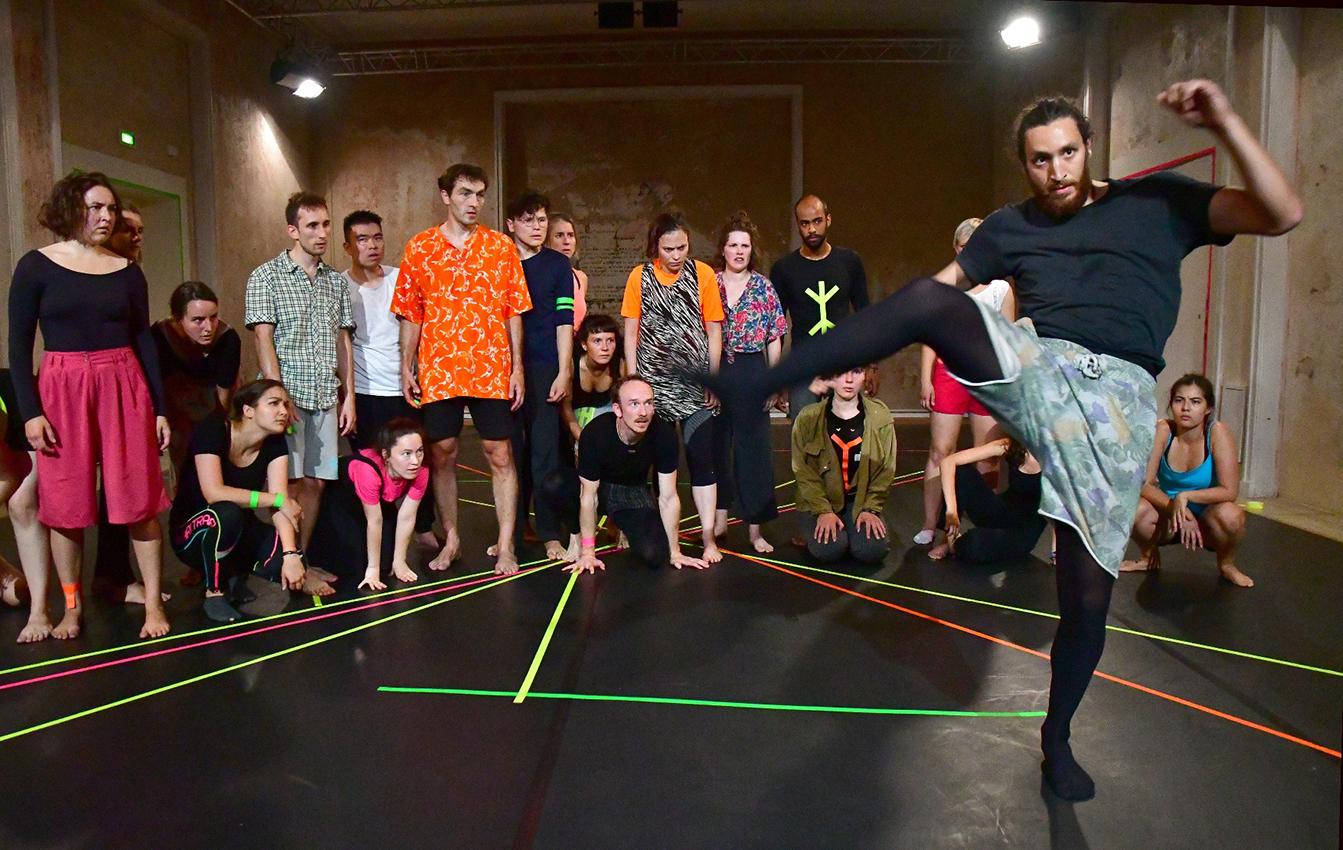 Im&ExportMoves is a transcultural theatre and dancing project. With the aid of drama and contemporary West African dancing elements, it creates a space of intercultural encounter and exchange between people with a wide range of origins. For seven months, the participants examined societal and inter-human topics in an interdisciplinary context and developed a play which they presented at the "Festspielhaus Hellerau" – European Centre for the Arts, Dresden. Im&ExportMoves is a cooperation scheme between the "Festspielhaus Hellerau, Dresden" and the "Verein Afropa e. V." which was developed and is directed by Olga Feger. For this production, she brought together an international team of directors consisting of artists some of whom had a migration history or experience as a refugee of their own.
What have you taken home from this project for your artistic activities?
This work showed me even more clearly how important it is to create and maintain a protected space as a basis for a creative process – and just how much more exciting live acting is in comparison to artisanal perfection. The interdisciplinary fusion of dancing, drama and music as well as the different ways of working in the international team were also very fulfilling for my work as an artist.