Gudrun Ingratubun – Project
Kalle – raised garden beds, 2021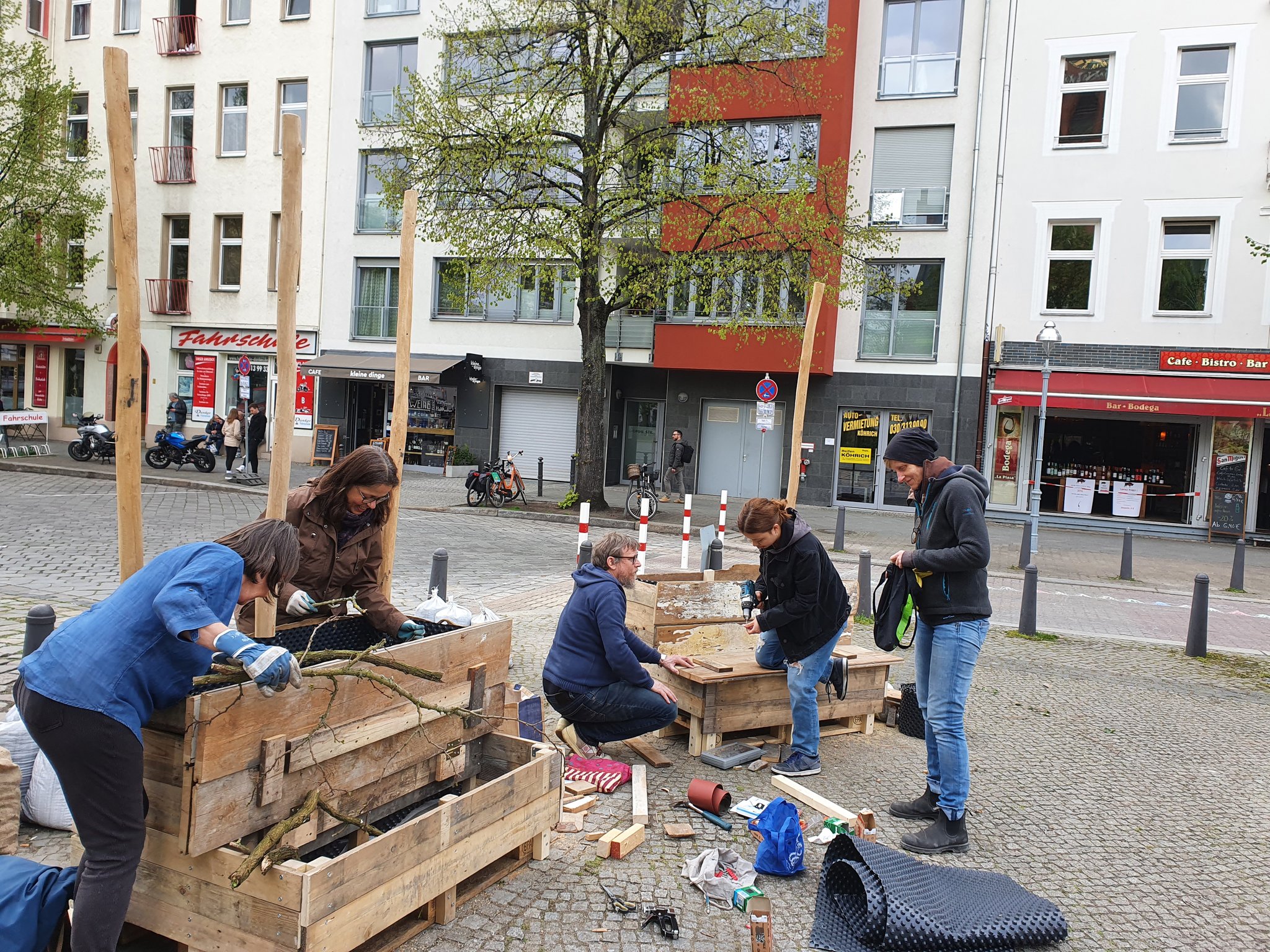 Having presented the project at the "Ideen-Forum Nachhaltige Stadt" in the "bauhaus reuse Pavillon", we built banks of raised flowerbeds with old floorboards and pallet boards in a Berlin inner city square in a joint activity with neighbours and people who got together with us spontaneously. Untreated robinia posts are anchored in the flowerbeds which, while creating the illusion of a forest, also act as climbing supports or can be used to hang objects onto. Thus we have created seating in a semi-circle, contributed to greening the square, and enabled community gardening and more communication in the neighbourhood, also over the controversial topic of traffic calming. Furthermore, exhibitions and workshops can be held at this new location.
What have you taken home from this project for your artistic activities?
By building the banks of raised flowerbeds for the community with familiar people and people who used to be strangers, a feeling of community has developed which people not participating can also notice. The benches are almost always occupied and are treated with care. The raised flowerbed banks offer an opportunity for dialogue, something that has been missing in particular during this pandemic.