Carolina Nees – Project
I thought I was a panther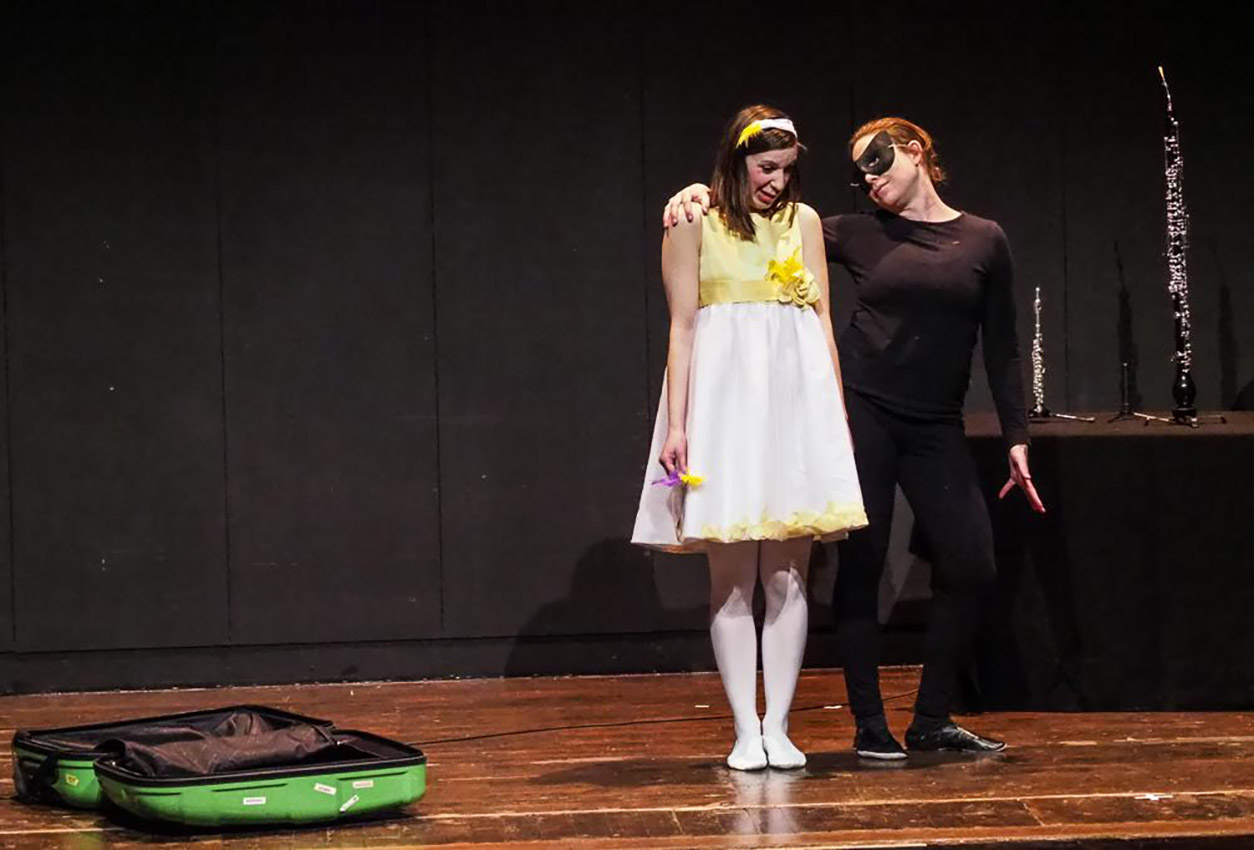 "I thought I was a panther" is a music theatre performance for children aged six years and older. It is based on the story of the same name by author Paola Mastrocola. The plot was adapted for the stage by Duo Papagena. Spoken texts, instrumental music and interactive sections alternate, with fluid transitions linking dialogue, sound, text and music. The music by Munich composer Helga Pogatschar combines contemporary playing techniques of the flute and the oboe with hip-hop beats and is based on German folksongs and nursery rhymes. The audience can play an active role in the story themselves, turning into beavers, panthers and parrots, and have to help, sing along and laugh along with the performers. This project has been supported by the Department for Culture of the State Capital Munich, the Culture Foundation of the "Stadtsparkasse München" and the Bavarian Music Fund.
What have you taken home from this project for your artistic activities?
For my own work as an artist, I was able to learn from this project which strengths projects reaching across branches of art can develop. "I thought I was a panther" contains concert, drama, composition and choreography elements. The audience are interactively involved and can thus deal with what is happening onstage in different ways, directly reflecting the emotions triggered by the music to the performers.