Bea Berthold – Project
A cultural landscapes map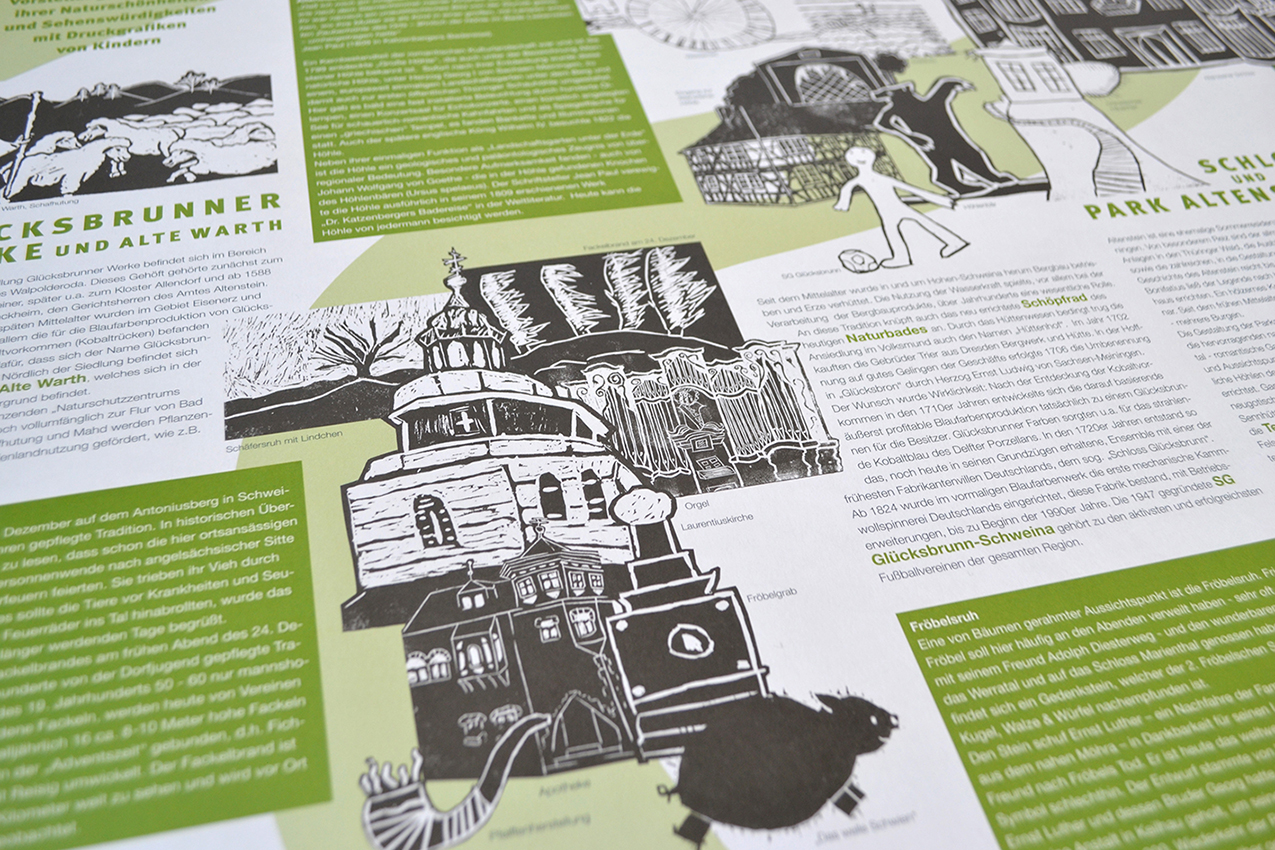 In coordination with the City of Bad Liebenstein, I designed a tourist map with the cultural sights in the city and its surroundings. Together with schools, the Youth Art School and a planning agency, 50 children drew up lists of what they deemed important sights and highlights, drew them on site, transferred them to the linoleum and then cut and printed it. The result was a unique cultural landscapes map – a project involving children, applied local history, an introduction to artistic intaglio printing techniques and professional marketing in tourism.
What have you taken home from this project for your artistic activities?
I was surprised how happily and enthusiastically the children delved into the activities. They gathered and arranged the various sights to a much greater extent than expected and were eager to cut and print the lino blocks. This boosted my notion of involving children and youths in particular much more strongly in decisions or directly conferring decisions to them and seeing myself merely as an accompanying person. But it is precisely this approach which very often becomes a tightrope walk because the target of sponsored end-products has usually already been set. So, conversely, one ought to give priority to initiating and supporting projects enabling true participation.