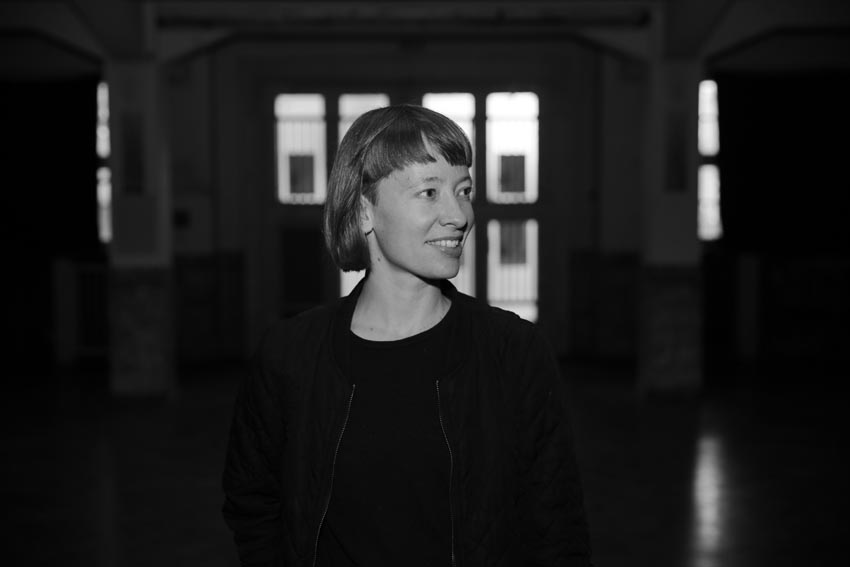 Anna Till (*1983) lives in Dresden, where she works as a freelance choreographer and dancer. She studied "Dancing, Context, Choreography" at the Inter-University Centre for Dance Berlin (HZT) and "Applied Civilisation Studies" at Leuphana University of Lüneburg.
Under the label "situation productions", she develops stage plays in various collaborative projects with artists from different genres. Her projects are supported by numerous partner organisations and presented at home and abroad.
Anna heads mediation formats for children and youths as well as seminars and workshops at a number of universities. Recently, she was an artistic assistant at HZT Berlin. She is a member of the coordination team of "TanzNetzDresden e. V." – the platform for artists in the performing arts in Dresden – and a founding member of the "Villa Wigman für TANZ e. V.".
Which topic turns up again and again in your artistic activities?
I work mainly in collaboration with other artists, for example to focus on intercultural exchange (with Katia Manjate, a choreographer in Maputo/Mozambique) or on the relationship between different art disciplines (with Barbara Lubich, a film producer and sociologist). This approach also determines the contents and the aesthetics of each production, which is preceded by a longer phase of research enabling an introduction to the respective theme. Topics include "life in numbers" (2019): How can two different realities of life be presented? "Experiencing time" (2021): How do we handle time, and how does time handle us?
What do you seek to achieve with your cultural education activities?
For me, it is important to gain a self-determined and open relationship with my own body and those of others through dancing and performative activities. I seek to sensitise people towards how diverse movement art is and how strongly one's own physical presence can impact on the space one is in and on fellow individuals or an audience. This does not require a specially trained body performing exquisite movements. Rather, training consists of consciously discovering one's own abilities and of being aware of growing together. In dancing, people encounter each other. Translating such encounter(s) into choreography, discovering the potential of one's own body as an artistic medium, is what I seek to effect.
What, in your view, is the essence of an artistic intervention in cultural education?
As an artist, I bring along my own topics and my own way of working. I integrate the participants in my artistic process. The participants themselves are experts and artists with whom I enter into dialogue. (Critical) exchange on the respective exercises, training precise mutual observation and the formulation of what one has seen play an important role.
I see each workshop unit as a dancing performance requiring a dramaturgy of its own, providing meaningful guidance from one exercise to the next and, in this context, always allowing sufficient scope for spontaneity in order to focus on ideas put forward by the participants.
 TOGETHER – a dancing project for young dreamers, 2017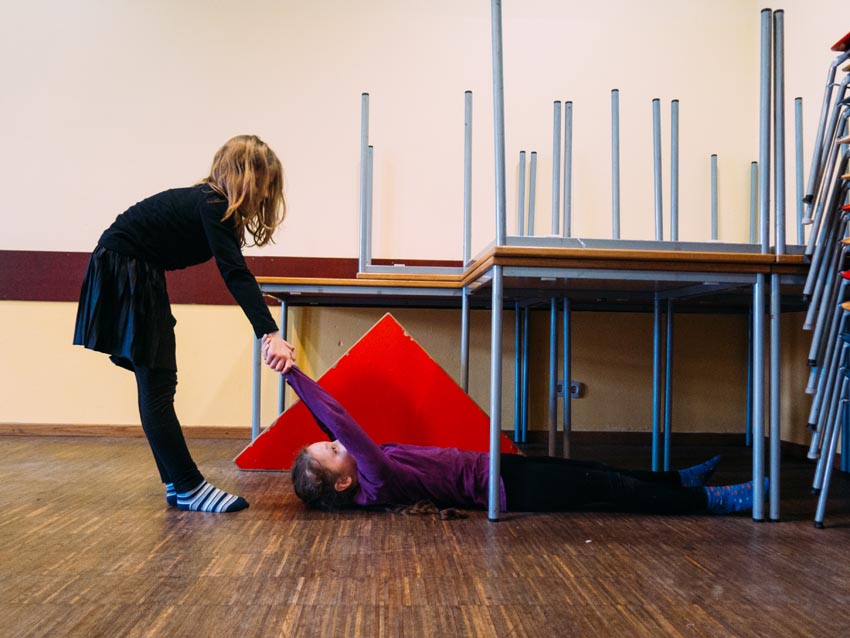 Together with 15 children (8 to 12 years old), stage director Romy Weyrauch and I developed a dancing performance dealing with the topic of "Group and Individual". TOGETHER aimed to enable young people to acquire a self-conscious treatment of themselves and their bodies through dancing. Being together in a group as opposed to "being alone" was addressed. What can I only do together with other people, and where do I prefer to be on my own? Which processes are difficult when many people are involved, and why is this the case? How do I find and determine my place in a community?
What have you taken home from this project for your artistic activities?
One of the elements of the TOGETHER projects was our working with an excessively large piece of cloth which was moved by all participants, both in a short, self-created solo and in a common sequence of movements. The poetics of these simple movements, the new images and associations which emerged again and again through the motion of the cloth, fascinated me. Often, one does not need many elements to have something new develop in a space and trigger imagination. Working with minimal transformations of movement and material is reflected in my own artistic work.